"Cat Curfew Ready" in Perth
Posted on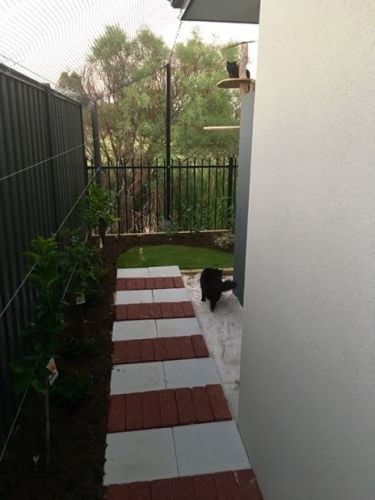 Cat Owners may soon have to abide by tough new laws if West Australian Councils get their way. New laws are currently being considered for a blanket compliance of having cats to remain home bound from dusk to dawn in WA.
Having already been passed subject to further submissions in the Mandurah area, a Cat Curfew may well be on its way to a Perth suburb near you. To be fully prepared for the rulings, owners will need to adopt a method of containment. The only real practical and cost effective solution to this by way of product is Cat Netting.
Construction of Cat Enclosures – free standing or fixed offer a raft of benefits other than wildlife conservation. For the better of welfare in general cat netting offers - vet bill avoidance, roaming cat exclusion, traffic avoidance, theft and neighbourly consideration.
At Diamond Networks, we stock a wide variety of cut length Cat Net sizes suitable to accommodate any requirements. We can provide you with the knowledge, expertise and service so you get the right fit for your project. Our cat net is High Quality, UV Resistant, low visibility, easy to cut and install for DIY installation. Should the DIY not interest you we can direct you to one of our professional installers.
Drop by and talk to us about getting ready for the coming of the Cat Curfew at Diamond Networks unit 2/14 Bowen St O'Connor Western Australia Ph 08 9314 3003