Occassionally you will need to repair your net. If you want us to look after your repair just contact us or stop by our store and we will quote it up for you. Alternatively you may want to pickup the repair twine and a net needle, all of which we stock, and do it yourself.
Small repairs are surprisingly simple - see below. Alternatively you may decide to replace the net if the total of the repairs compete with the cost of obtaining a new one.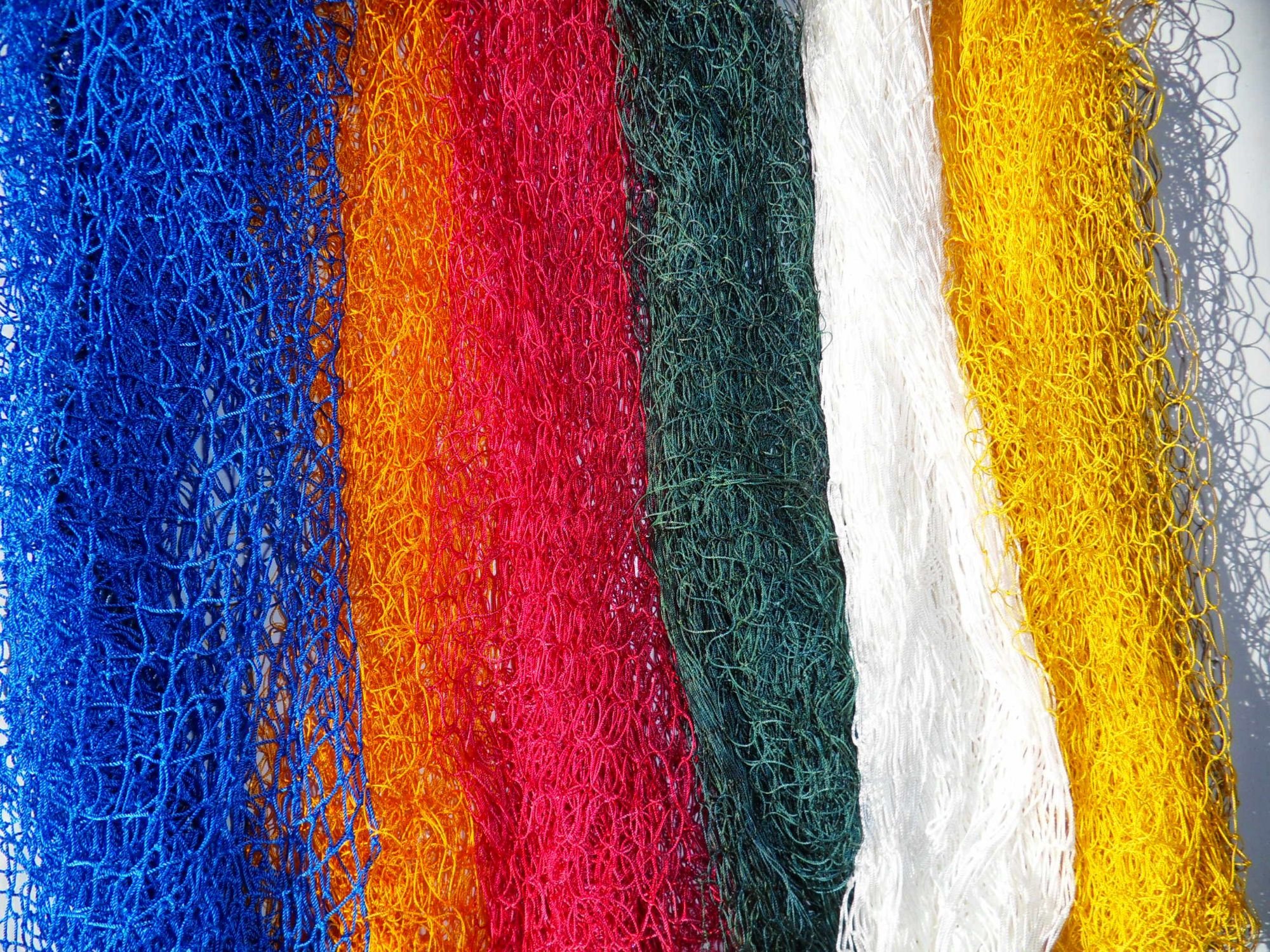 Below shows 5 steps of performing a mesh knot for 3 different types of line.
Monofilament stages 1 to 5 (Double Knot)
Multifilament stages 1 to 3 (Single knot)
Polyethylene stages 1 to 3 (Single knot)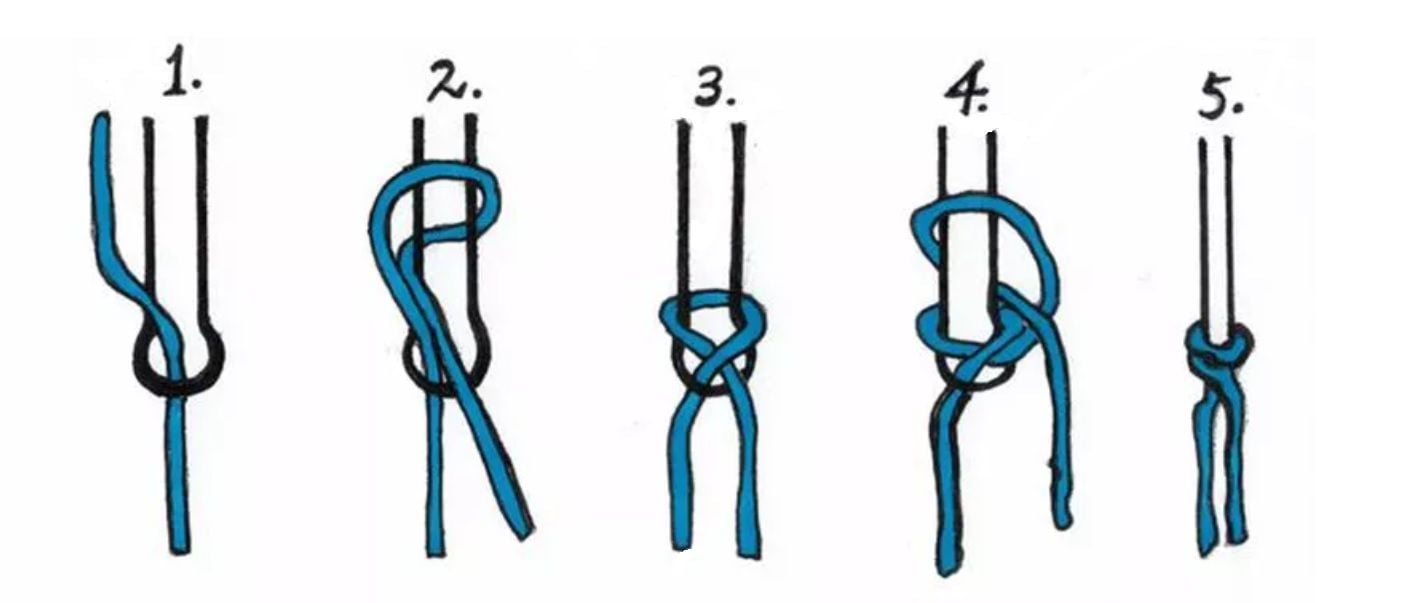 Two useful knots used in the construction of a net.
1 - Clove hitch - used in hanging of net - rope to mesh fastening
2 - Sheet bend - used as the mesh knot - repair of holes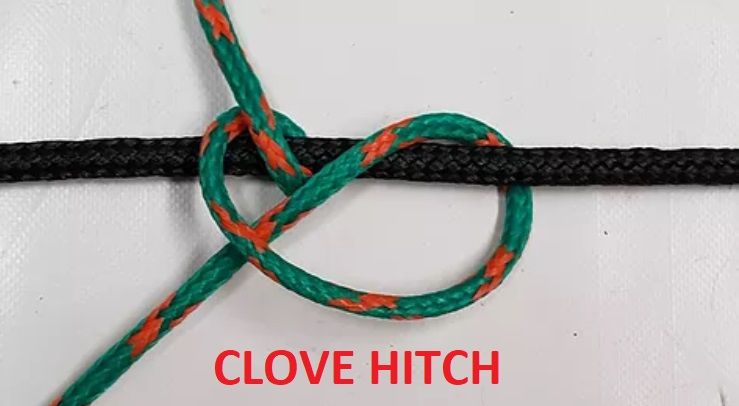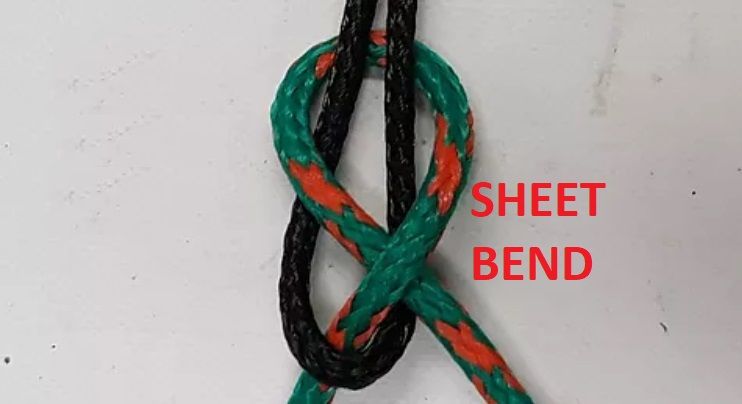 In the diagram below we have an example of a hole in a net and show the process by which you navigate the mesh ie follow the arrows.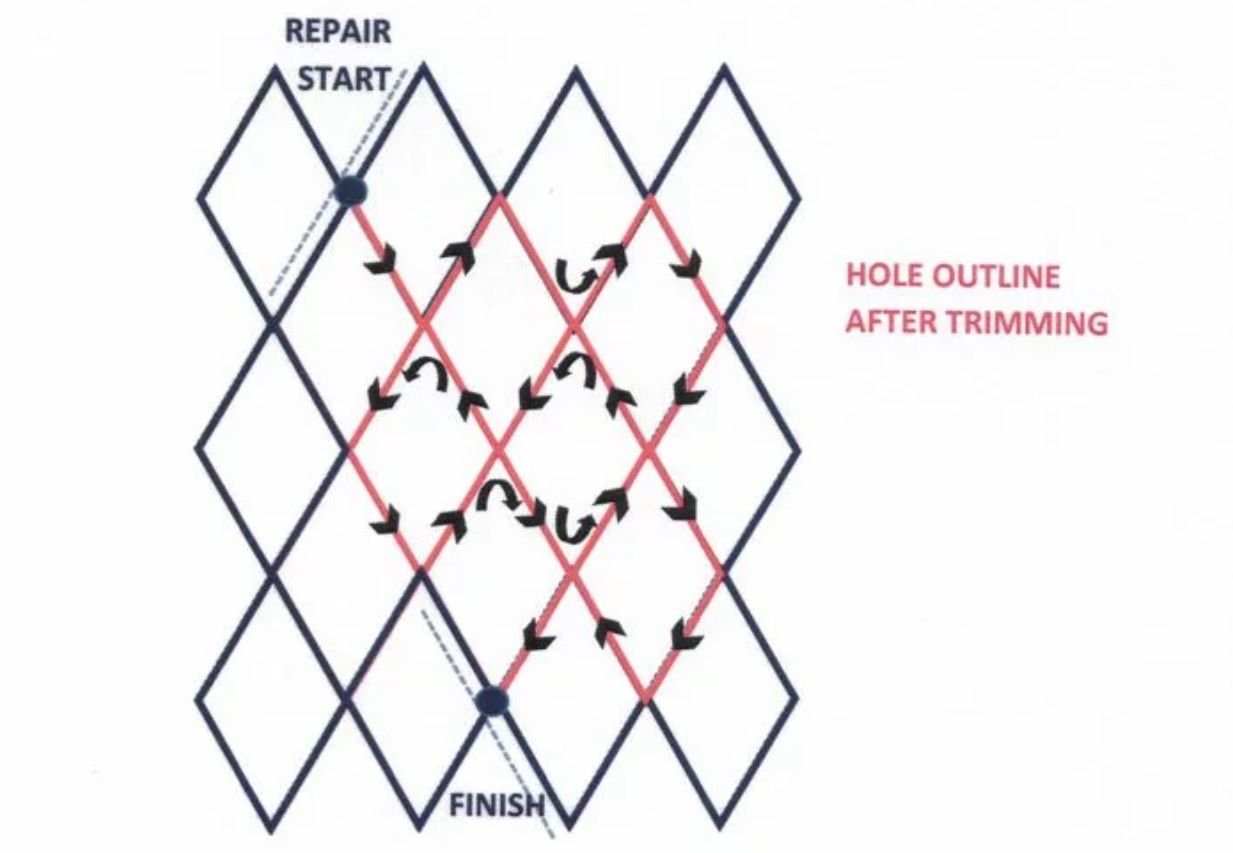 Click below to watch our instructional video on how to attach netting to a top or bottom rope.