Cat nets and Catios are used to provide a safe living space by way of containment. Cat enclosures can be detached/standalone or simply be used to net in a preexisting semi contained area such as a pergola.​
There are very valid reasons for constructing net enclosures - Council bylaws often require containment of domestic cats between certain hrs of the day for the protection of wildlife. Cat netting, whether in Perth, or throughout Australia, also offers physical protection from other animals including snakes, dogs, or even other cats. If you have a wanderer there is also the possibility of theft or vehicle impact.​
Our range of Netting widths are sold by the mtr via length whilst others are sold by the bundle. Widths available are - 1.2mtr, 1.5mtr, 1.8mtr, 3.0mtr, 5.0mtr, 10mtrx10mtr, 10mtrx20mtr. 3mtrx3mtr Zip Panel. We also supply various Zip Panels/Zips for access/egress along with Fixtures for the purpose of suspending the net. Sold by the mtr - length or bundle. This net is extremely strong and resistant to UV and moisture. Available widths as displayed in the table below.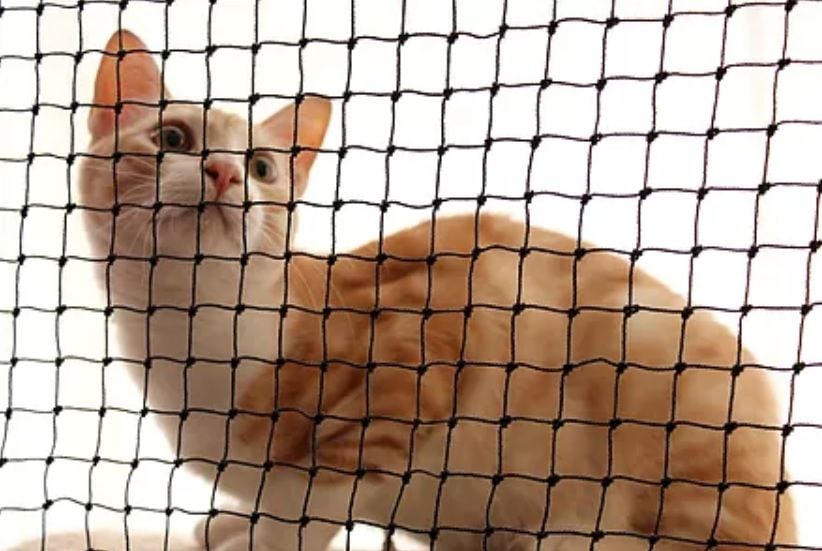 | Mesh Size | Width | Minimum Length | Colour |
| --- | --- | --- | --- |
| 19mm sq | 1.2mtr | 20mtrs | Black |
| 19mm sq | 1.5mtr | Cut Length | Black |
| 19mm sq | 1.8mtr | Cut Length | Black |
| 19mm sq | 3.0mtr | Cut Length | Black |
| 19mm sq | 5.0mtr | Cut Length | Black |
| 19mm sq | 10.0mtr | Cut Length | Black |
In the overall scheme of things Cat Netting and its DIY installation is not expensive when one compares it to a unscheduled visit to the Vet.
Take the time to come and talk with us about your requirements. We won't sell you what you don't need however we will provide what you do need at a really good price!​
UV Cat Net - Square Knotted PE mesh
The 19mm easy to cut square mesh is largely transparent at a distance and will not unravel when cut to the required size.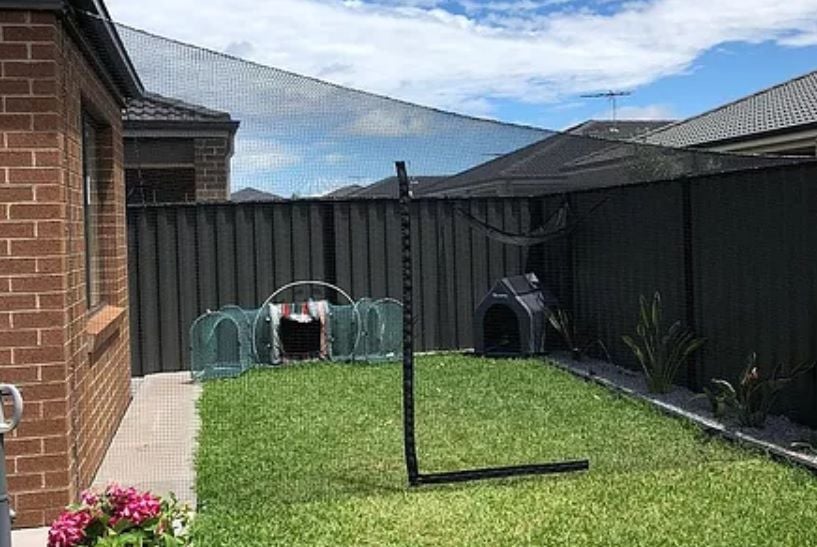 Diamond Networks offers a wide range of quality accessories for Cat Net installation
​Our Cat Net accessories include:
Stainless Steel fittings - Terminal fittings, tensioners etc

Wirerope - Stainless steel 316G

Zips (Vertical or L - Shape),

UV Rope & Binding Twine

UV Cable Ties,Nylon

Nylon snaps

UV Cable ties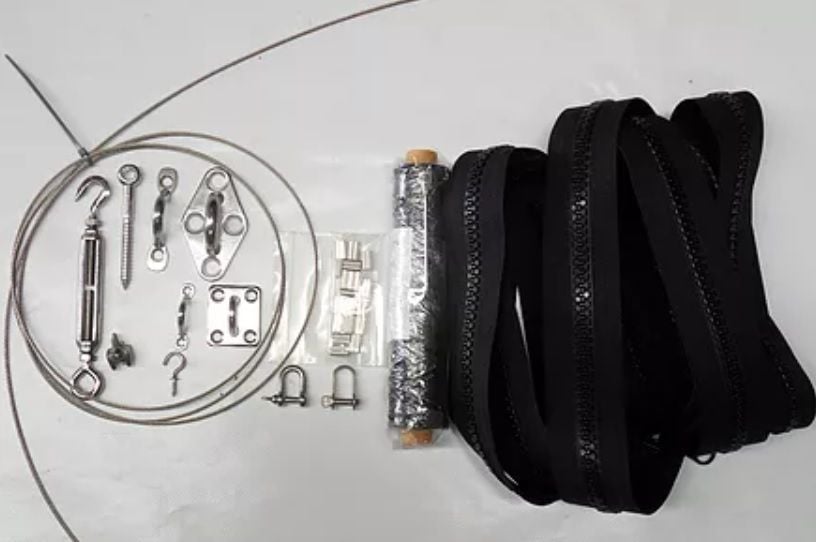 Diamond Networks offers a wide range of Cat Netting Zippers when installed on a netting enclosure such as a cat enclosure provide a cheap/convenient means of entry or exit . Our zips are easy to install and suitable for outdoor use.
Zips can be installed singularly to provide a vertical opening or they can be combined with another to form an L flap opening. The zips can be fitted ready-made in net panel or post net installation DIY with twine and needle.
Zipper in panel (preinstalled) - panel comes with zip 1.7mtrx1mtr already sewn into 3mtr x 3.5mtr panel. Panel perimeter is then cut to required size.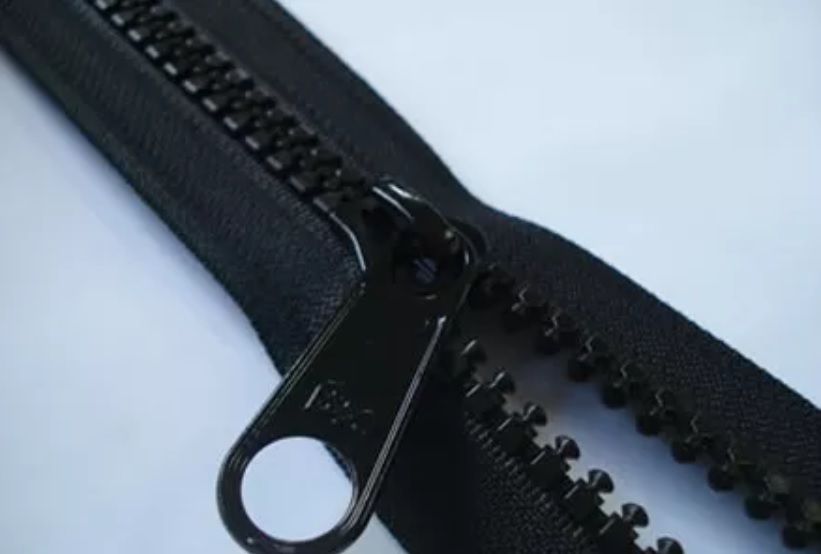 | Zip Type | Length | Colour |
| --- | --- | --- |
| Vertical Zip | 2.0mtr | Black |
| | | |
| L Zip | 1.2mtr | Black |
| L Zip | 2.0mtr | Black |
DIY Cat Netting Installation
DIY Catnet installation is not complicated. We do however advise you to stop by to get a better understanding of whats involved. You can then apply that understanding to your particular circumstance.
Our team at Diamond Networks have been in the netting business for years. We can offer a variety of installation solutions as well as advice on how to best utilize available space.
Please call us on (08) 9314 3003, or you can drop into our O'Connor based store in Perth Western Australia to discuss your requirements.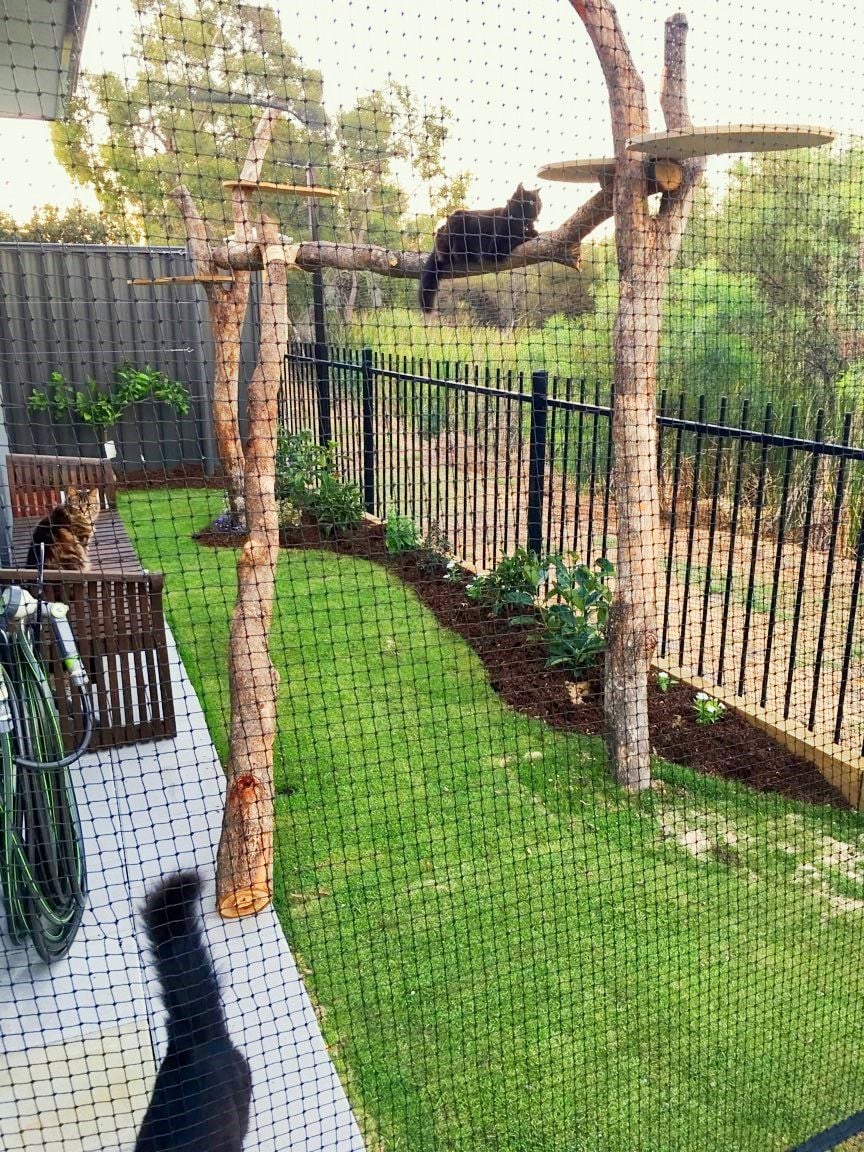 Looking for a free standing enclosure to house your outside cat? Diamond Networks stocks a range cat netting and various accessories to assist in building a DIY cat enclosure, popularly termed a catio.
Making a Catio in Perth has never been more easy by purchasing a length of netting from Diamond Networks and some associated accessories.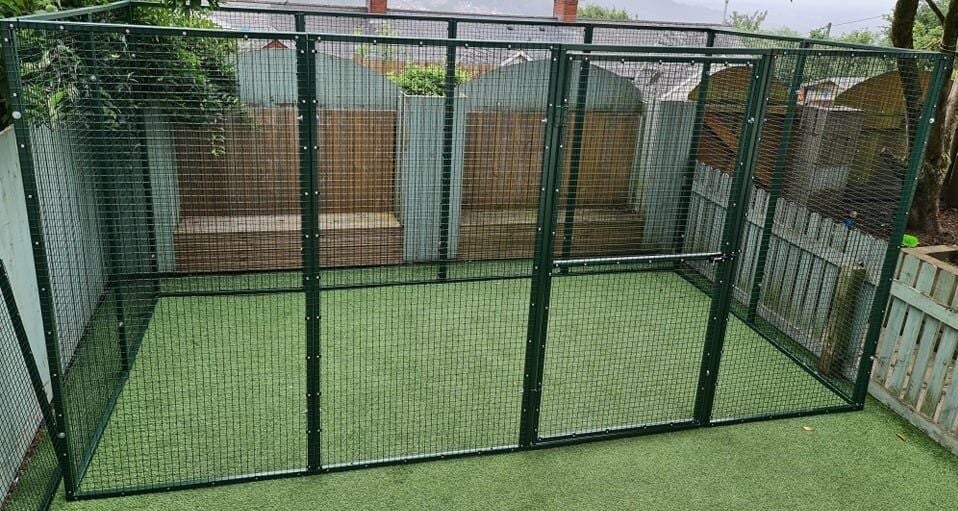 Natural Fibre Scratch Rope.
If you are looking to add objects of some interest to your Cat or Catio enclosure talk to us above our Natural Fibre Cordage we stock. Various diameter/Lengths available for winding on to objects used for entertainment/ Scratching etc.