Not only does Diamond Networks stock a wide range of permaculture and horticulture netting products, for pest prevention and plant cultivation, but we also stock a select group of quality accessory Garden Tools to complement your gardening efforts.
If you are frequently disappointed with the quality of your purchases given what's frequently available consider our range - the reward is in the quality.
We supply Pole cutters, Pruning saws, Secateurs, loppers, Hedge trimmers, sprayers and Snake gaters.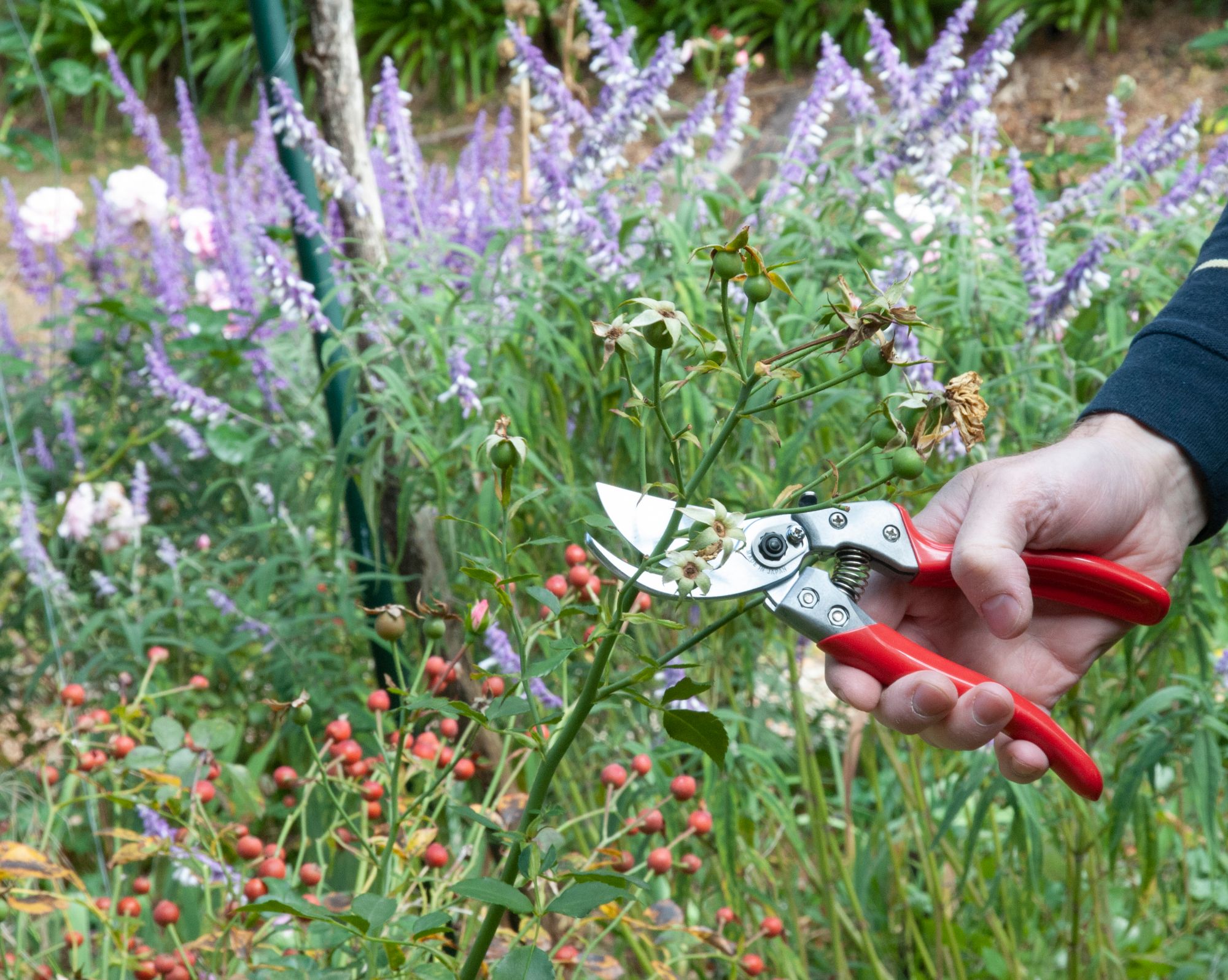 Very strong and robust secateurs with comfortable handles and specially hardened blades for long life. This tool suits medium to large hands. Length 20.5cm.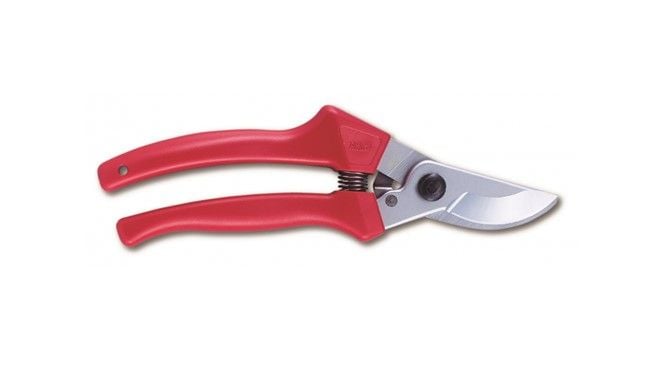 ARS STEMGRIP ROSE PRUNER 20.5CM
This special purpose Rose Pruner Secateur has a stem-grip device for holding stems of fruit or cut flowers. Hard chrome plating provides extra tough rust-resistance & wipe-clean convenience.
ARS LEATHER SECATEUR POUCH
ARS Leather Secateur Pouch available at Diamond Networks for the ARS Secateur range.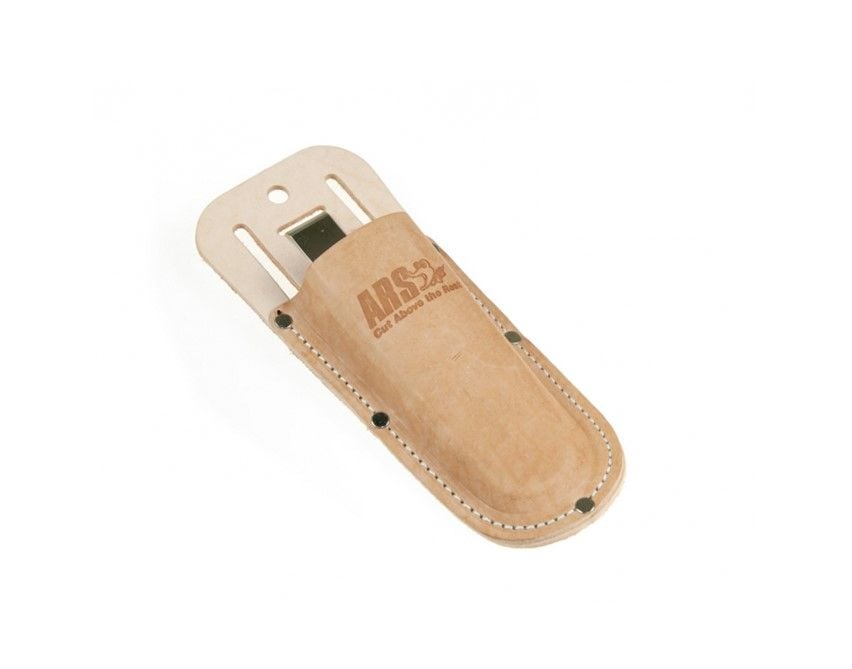 ARS HI-REACH PRUNER 180CM
The 180L range of high reach pruners from ARS feature larger hard chrome plated blades with a razor edge angled for easier trimming of branches. The tubular pole is larger and stronger and the shaft rotates on the handle for the ideal cutting angle. This pruner is ideal for the fast trimming of small branches without the need of ladders. Length 180cm.
Call in to our Store in Perth or order online.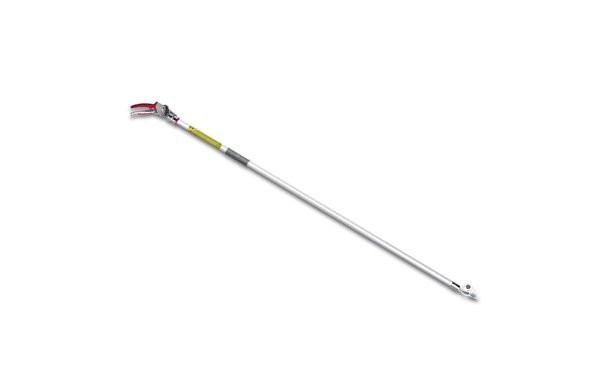 A popular Folding Pruning Saw by ARS; features a Marquench hardened, precision ground steel blade. Made in Japan - A Cut Above.

It has a simple press button latch, a special rubberised handle for sure grip and a curved blade for positive pull-cut action. Blade length is 17cm.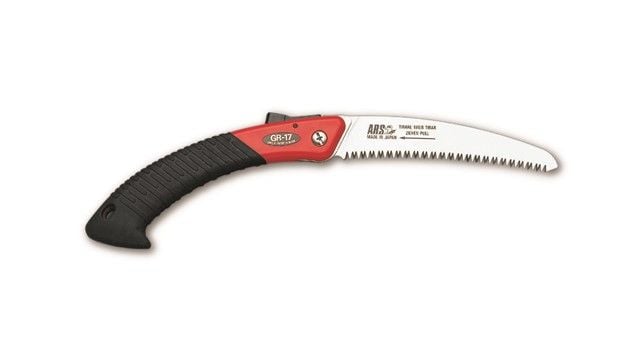 ARS FOLDING SAW - REPLACEMENT BLADE (CURVED)
Replacement blade for ARS Curved Folding Saw.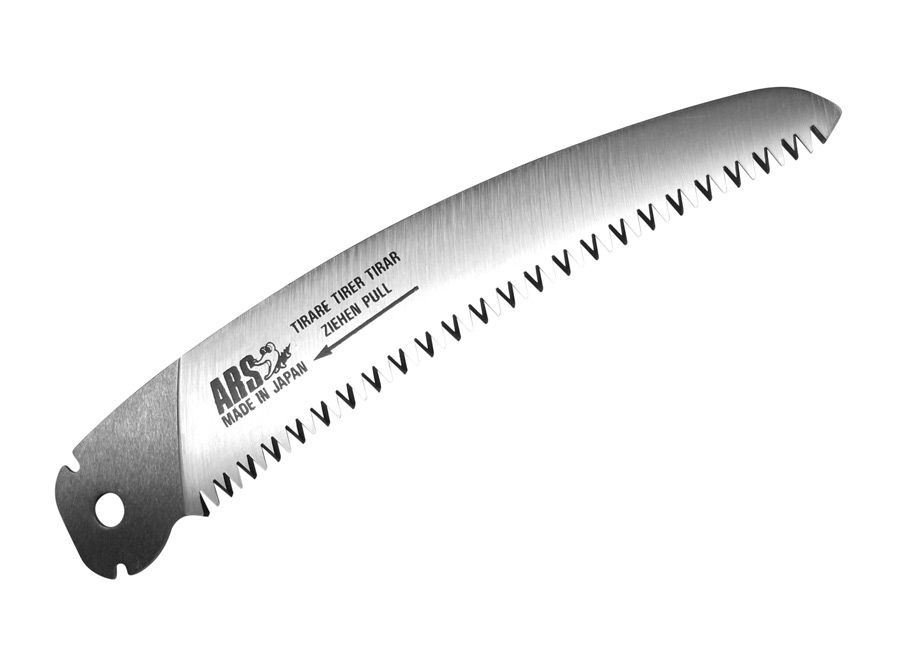 ARS TELESCOPIC HANDLED HEDGE SHEARS
For tall topiary hedging or just reaching deep into a flow bed, the ARS K900Z Telescopic Hedge Shear is a must for every professional with difficult to reach hedge trimming jobs. Made to exact standards in Japan the shears offer classic 150mm long High Carbon Steel super-sharp blades and light-weight tubular handles which extend the overall length from 720 to 1050mm in 3 stops.

Features:
Extends from 720mm to 1050mm in 3 stops using easy push button springs
High carbon steel blades are Marquench hardened to hold their edge cut after cut
Chemical Nickel finish and sap groove on the blades for rust and sap resistance
150mm long blades can be easily re-sharpened
Super lightweight with soft shock absorbers for continued use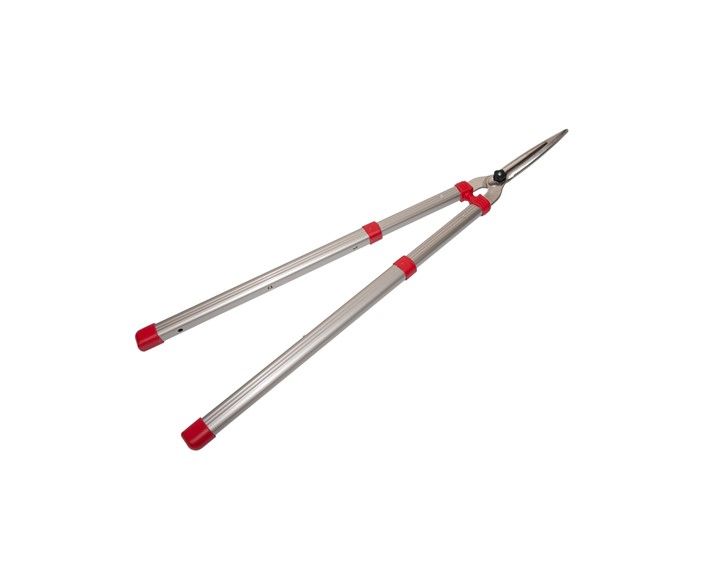 ARS HEDGE SHEARS WITH 180MM LONG BLADES - 653MM
Professional quality hedge shears perfect for topiary and accurate trimming. Razor sharp, hard-chrome plated, high Carbon Steel blades for rust and sap resistance. Wide blade for greater strength at the blade tip during use. The blades can be re-sharpened and are replaceable.

Quick blade tension adjustment and secure pivot bolt locking device. Ultra-light, durable ergonomically designed alloy handles for comfortable handling with minimum fatigue. Enlarged shock absorber for reduced strain on hands.

Quality Japanese manufacture. Recommended maximum cut diameter: 10mm

Overall length 653mm, Blade Length 180mm, Weight 780g.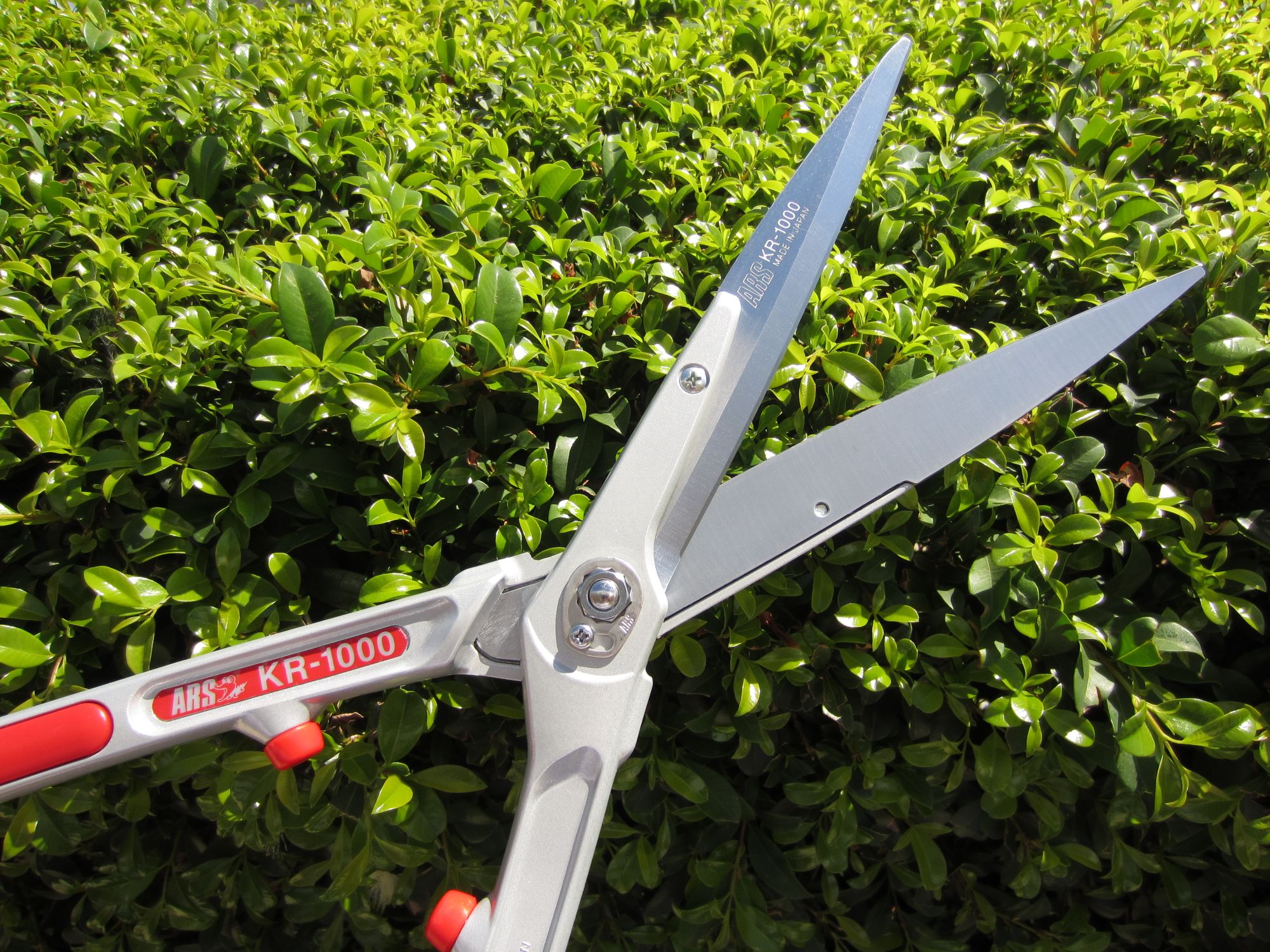 ARS REPLACEMENT BLADES FOR HEDGE SHEARS
180mm Replacement Blade for ARS Hedge Shears 653mm.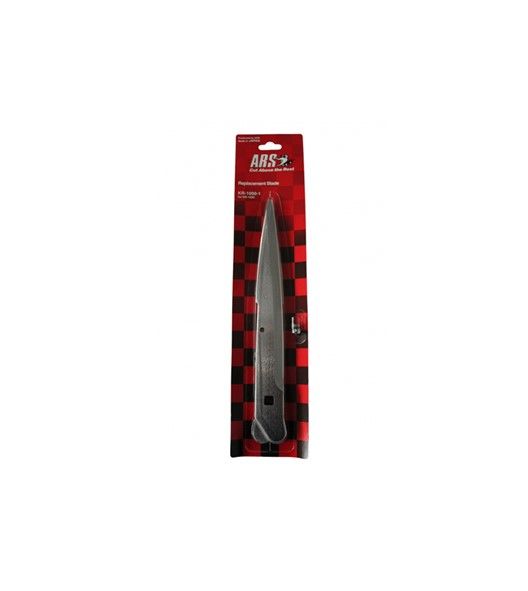 ARS DEEP HOOK CUTTING HEAD BYPASS LOPPERS - 3 Sizes
Heavy duty branch loppers by ARS Japan for tree, orchard & vineyard use. Features include precision ground blades made from high carbon steel with a non-stick coating and a guide bank that prevents the cutting blade from biting askew into the branch. The counter blade is forged and stepped to minimize friction and clogging. Durable yet lightweight aluminum handles are riveted in place and improved shock absorbers take the brunt of the force for comfortable hassle free use.

• High carbon steel blade with non-stick coating
• Counter blade fully forged, stepped to minimize friction and clogging
• Screw retainer
• Heavy-duty tubular aluminum handle
• Rugged, comfortable grip to minimize fatigue
• Replaceable shock absorber
• Replaceable blades can be re-sharpened
• Overall length: 482mm, 630mm, 778mm
• Blade length: 78mm
• Approx maximum cut diameter: 34mm, 36mm, 38mm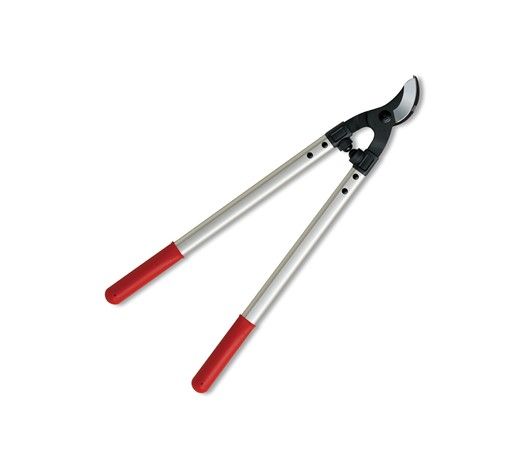 ARS Heavy Duty Bypass Lopper - 80cm
The LP-40 is the largest bypass lopper from ARS for those who have to go big. Made from high quality materials to exacting standards in Japan.

High carbon steel blade with non-stick coating
Counter blade fully forged, stepped to minimize friction and clogging
Screw retainer
Heavy-duty tubular aluminum handle
Rugged, comfortable grip to minimize fatigue
Replaceable shock absorber
Max. cutting diameter 50mm
Length 80cm, weight 1720g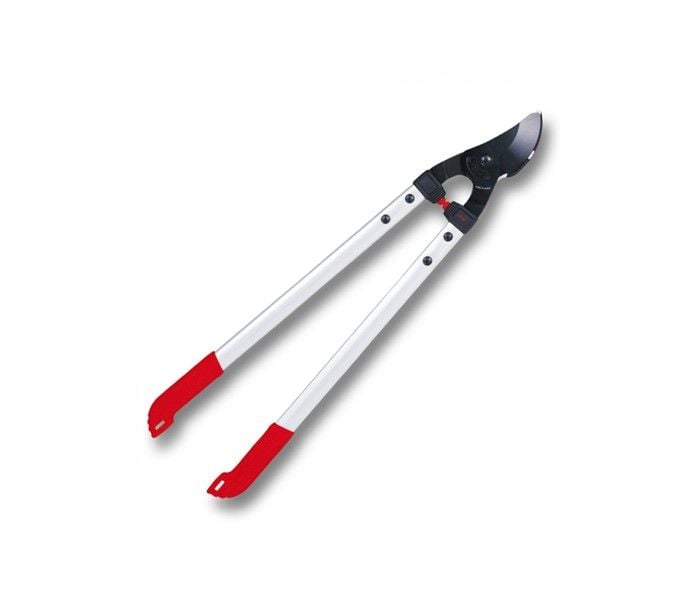 WOLF PRO BYPASS LOPPING HEAD
This heavy duty lopping head has a 40mm cutting capacity. The pruning head can be adjusted for the ideal cutting angle. Use with any Wolf handles or extension poles.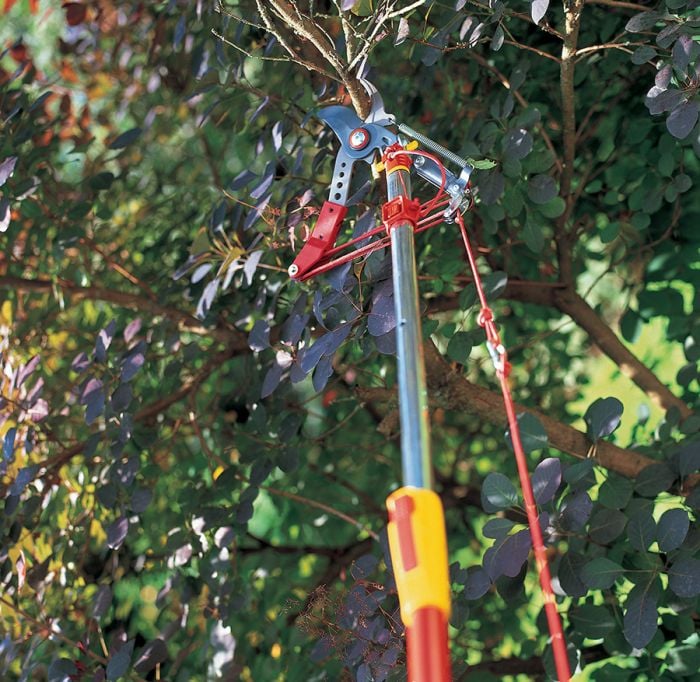 WOLF EXTENSION POLES - 2200mm - 4000mm
These strong, but lightweight telescopic handles are made from high quality aluminium with a soft PVC sleeve.
These poles are for use with the multi-change® pruning toolheads and saws.
2200mm - 4000mm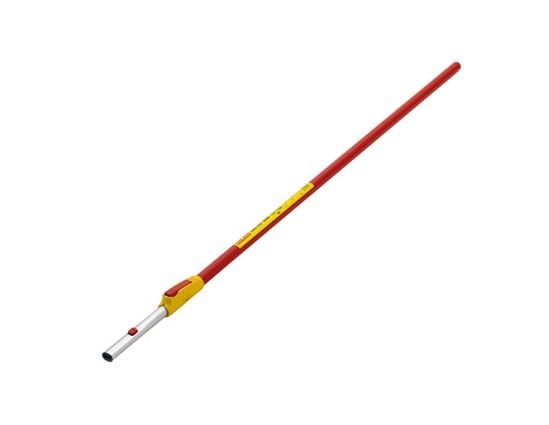 EXTREME SNAKEPROTEX SNAKE PROTECTIVE CHAPS
SnakeProtex™ durable and lightweight gaiters are scientifically proven to protect the wearer from the world's most venomous snakes. They outperform similar products currently available on the market globally. Developed in Australia, home of some of the world's deadliest snakes, SnakeProtex™ have been hugely popular amongst campers, hikers, council workers, surveyors, hunters, and home gardeners — and now they are even better!

The all new SnakeProtex™ Extreme sports a range of features such as adjustable boot straps allowing for a better fit amongst a larger range of different boots and shoes. Adjustable top leg straps allow for a firmer, closer, and safer fit. A new press tab installed to clip over the zipper provides better security stopping the zip from moving whilst walking, working or out having fun.

With its water repellent tendencies and tougher 900 weight denier external black fabric, the new gaiters now offer you even better protection from snake strikes while looking like every day work-wear and lasting the distance.

Weight: approx. 450g each gaiter (just under 16 ounces each or 2lb for the pair).

1 Year Manufacturers Warranty against defects.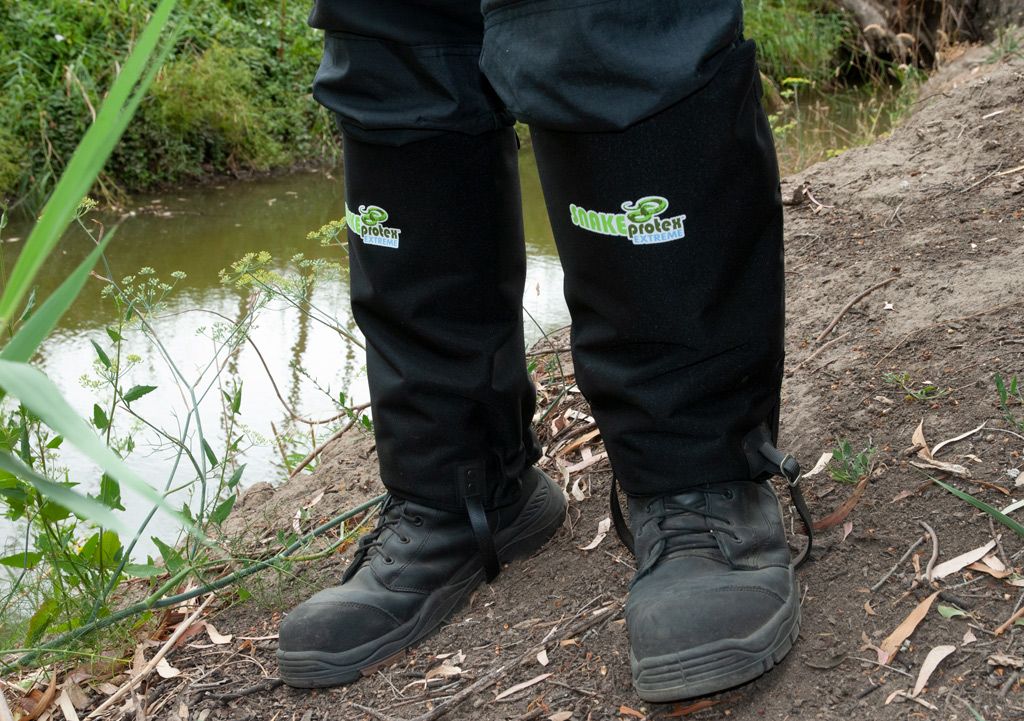 SIZING GUIDE:
S - 430mm (Circumference) - 385mm (Length) - 410mm - (To Fit Leg Circumference)
M - 490mm (Circumference) - 400mm (Length) - 470mm - (To Fit Leg Circumference)
L - 550mm (Circumference) - 400mm (Length) - 530mm - (To Fit Leg Circumference)
XL - 600mm (Circumference) - 400mm (Length) - 580mm - (To Fit Leg Circumference)
FIELDKING MAX 15L BACKPACK SPRAYER
A feature packed and popular professional backpack sprayer. Comfort Harness system beats anything on the market for user comfort and the exclusive 'No Leak' system ensures no spillage of herbicides and pesticides. Purchase from our Perth Store or online.
Features an exclusive 'No Leak' internal pump - will never leak on the user.
High pressure piston pump sprays up to 150 PSI.
Low pressure regulator included to spray at 25 PSI - ideal for herbicides.
Viton gaskets and seals provide maximum chemical resistance.
4 Nozzle System - includes brass adjustable nozzle, 2 flat fan nozzles and patented foaming nozzle.
New comfort harness system beats anything available on the market! Thick padded shoulder straps and waist belt plus storage pocket for extra nozzles.
Fold away pump handle for easy storage.
Can be configured for left or right hand pump operation.
Professional stainless steel wand with comfort grip, lock-on feature, and in-line filter.
Built-in carry handle for easy lifting.
Replacement parts available, compatible with SOLO wands & nozzles.
Accepts TeeJet nozzles.
5 Year Warranty.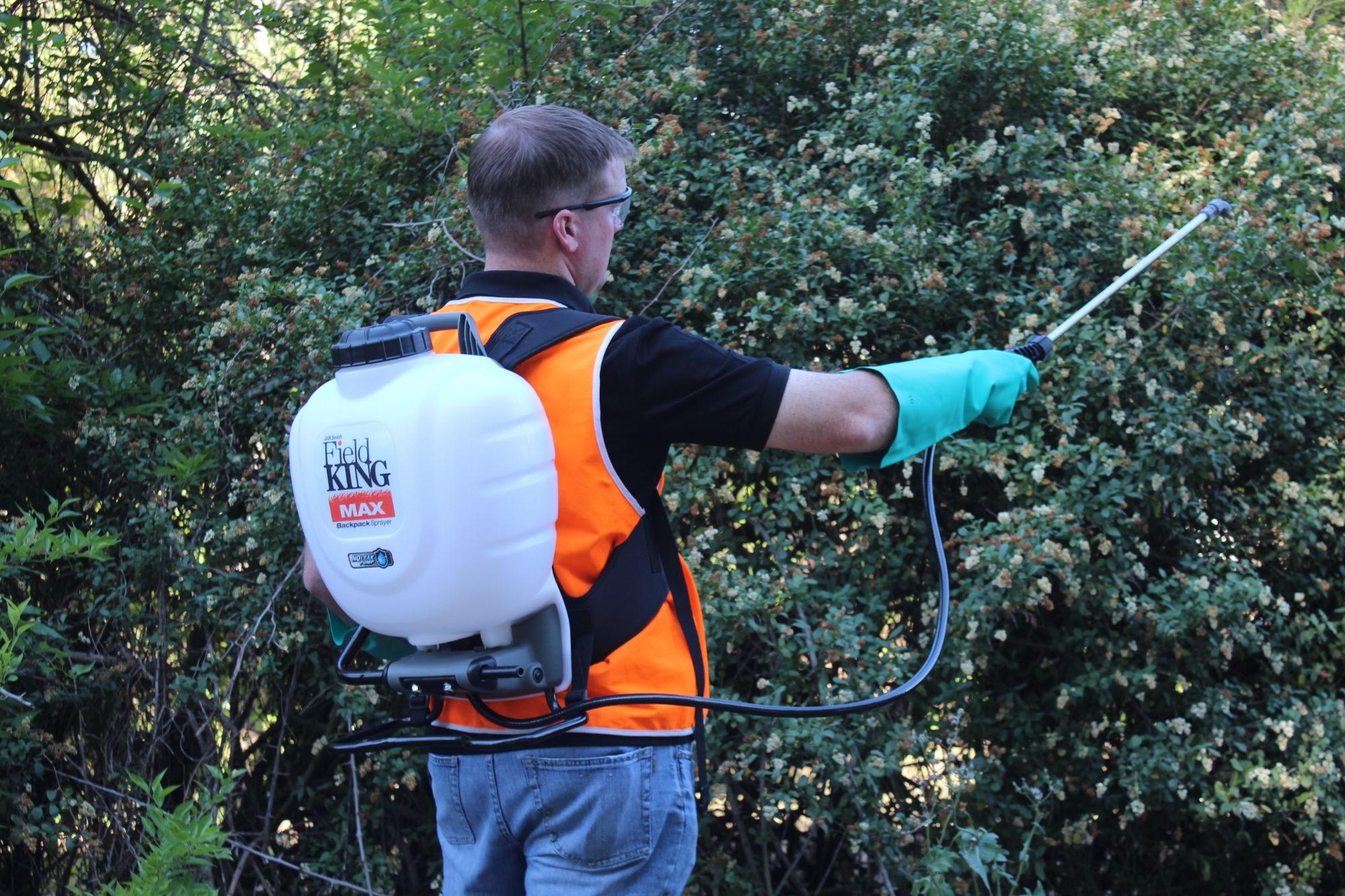 Looking for Pest Netting, Click The Link to Discover Our Range