WA is the home of the Australian Cray-fishing industry. We are suppliers of equipment to both pro and amateur fisherman.
We stock cray pots, Cray pot components, Cray pot lifters, winches, weights, floats, hessian sacks, shock cord and the various types of ropes - haul and sink.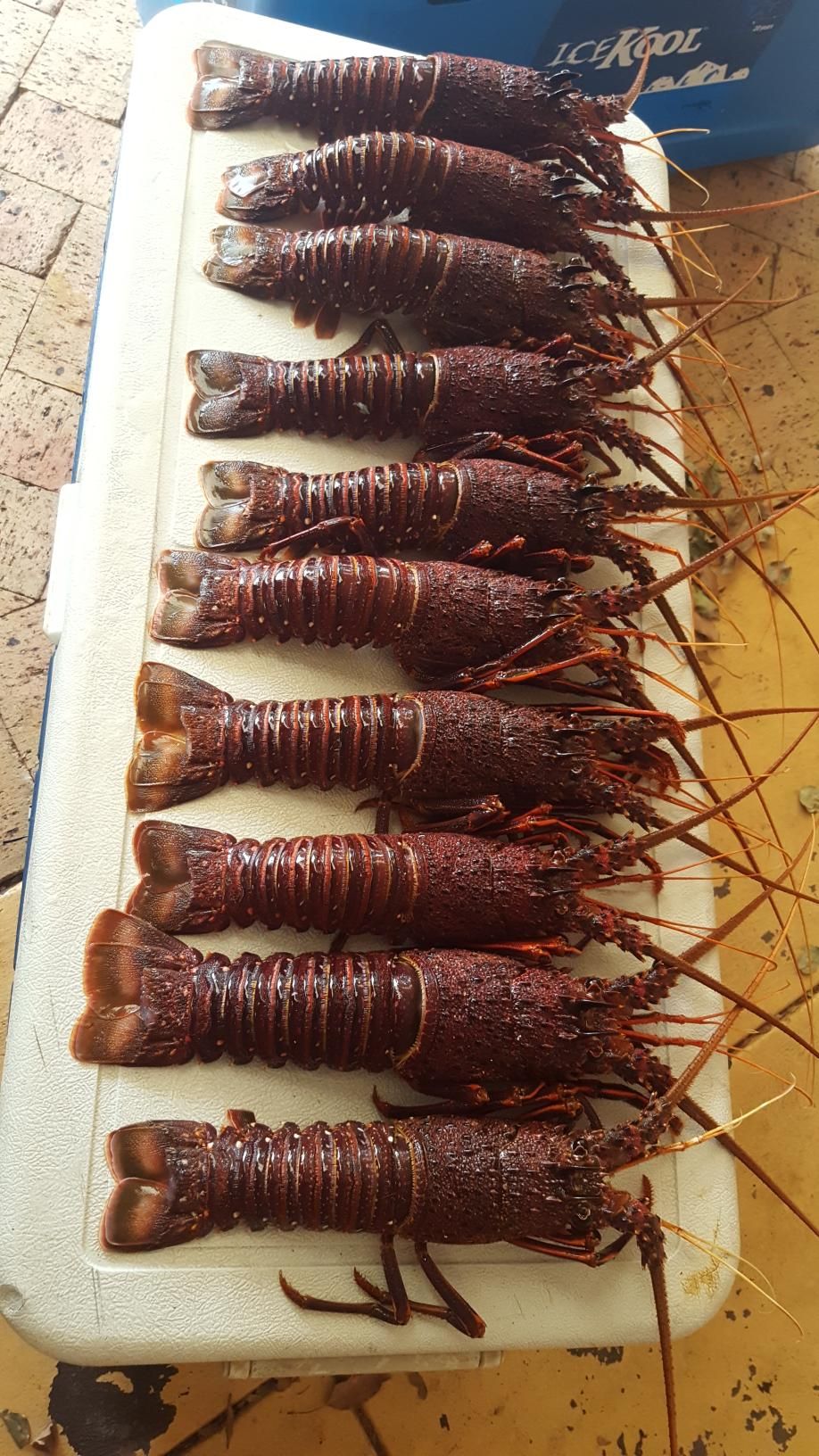 Whale Mitigation - Leads and Lead Rope
Diamond Networks stocks the two options to eliminate whale entanglement. These two options can also be used to eliminate vessel entanglement.
Lead weights and Lead rope. Both are available in different weights to accomodate shallow or deep sets.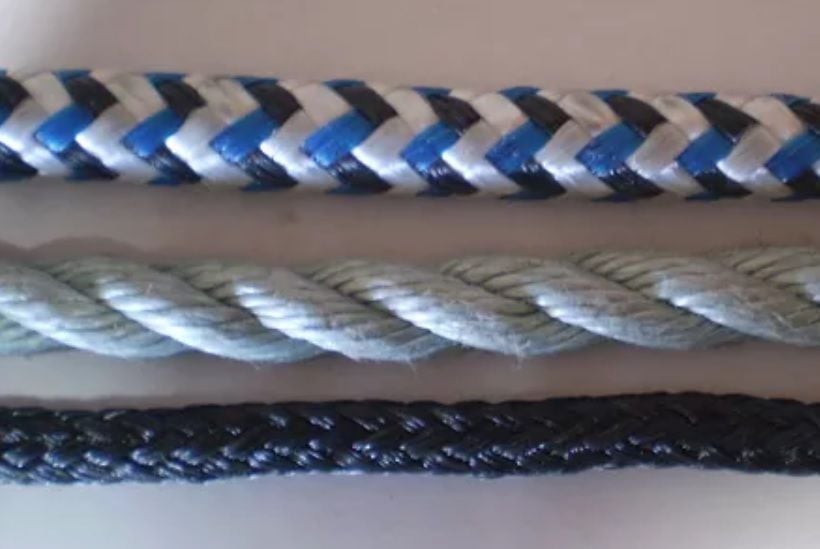 Diamond Networks is a supplier of the Maxwell brand of winch for retrieving pots via its gunnel positioning. This tried and proven winch for this very popular application comes with a foot switch for hands free convenience.
For correct operation we recommend/supply the circuit breaker (optional) especially suited to this models overload possibilities.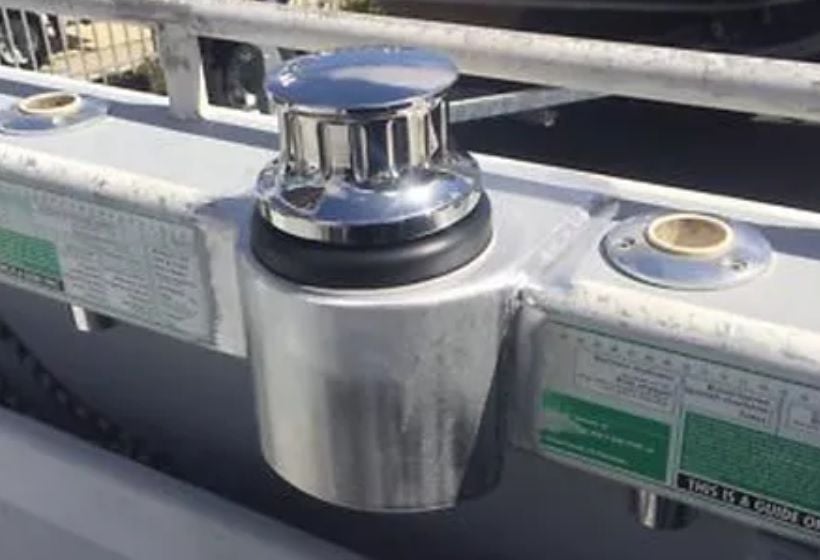 In the High Quality Cray Pot Rope We supply the traditional hardlay in PP and PE in 120mtr and 220mtr coils or the PP medium lay for those that are not hauling everyday.
Cut lengths are also available should a traditional 30mtr length be required. Talk to us about your particular requirements and discover our crayfishing equipment such as the Craypot Rope and Craypots.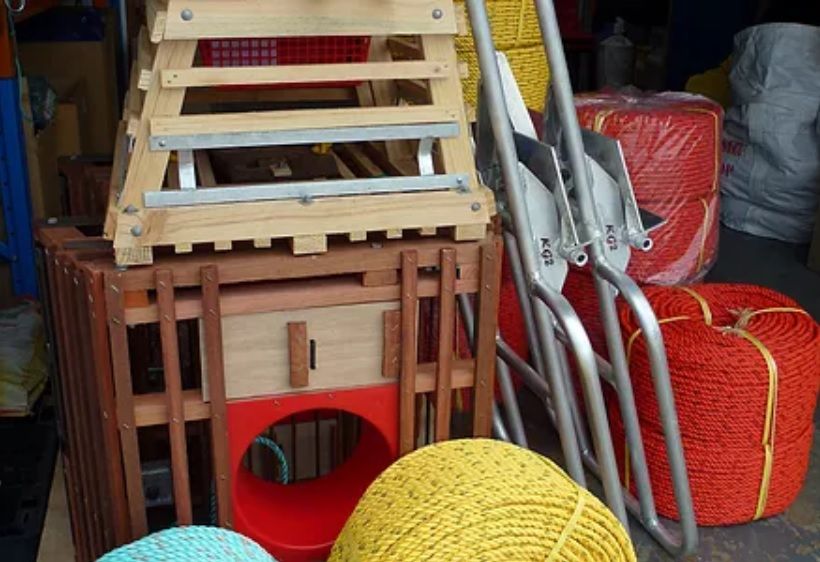 Diamond Networks stock top quality professionally made wooden Cray pots in 1/2, 3/4 and full size in wood Jarrah/Pine combination. We offer the steel base and the wooden base both of which comply in construction to the WA Fisheries requirements. With pro built pots you know the strong construction and functional design will give some longevity of use.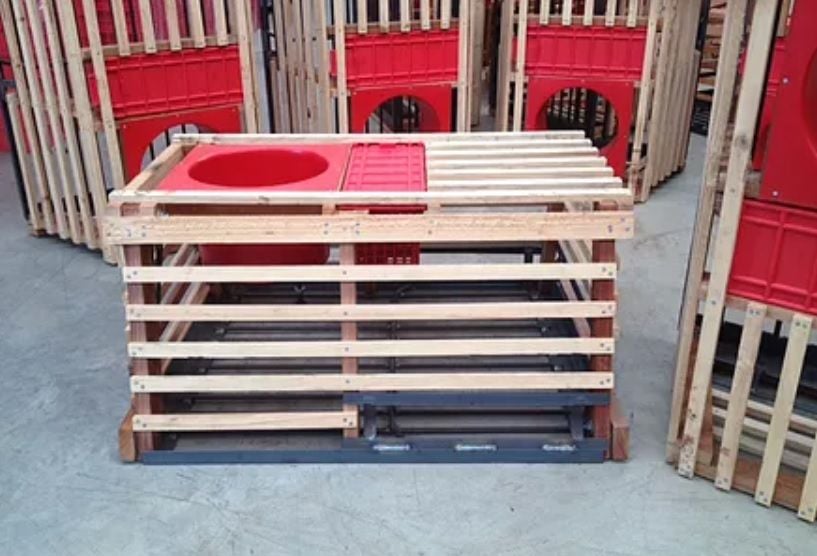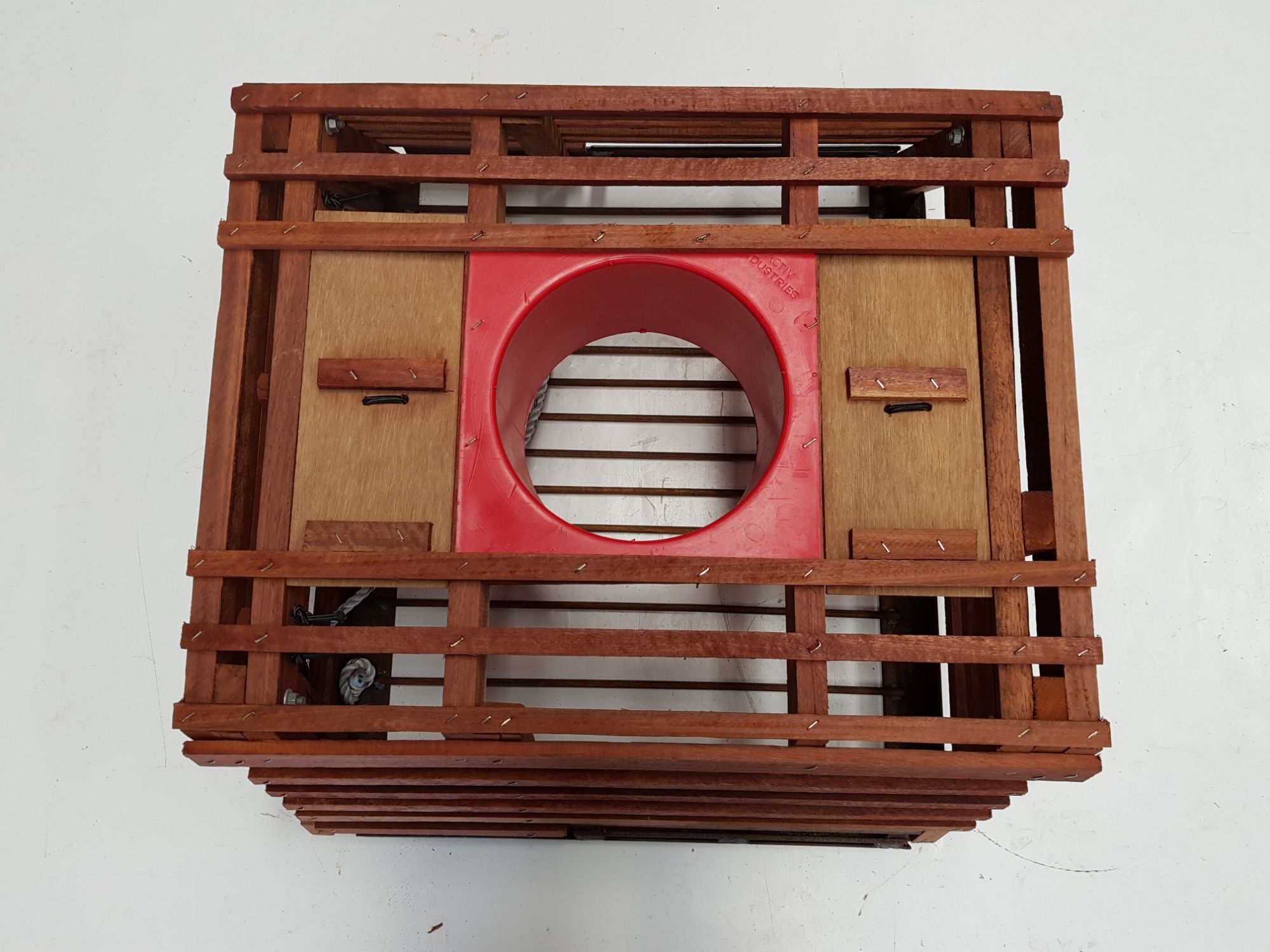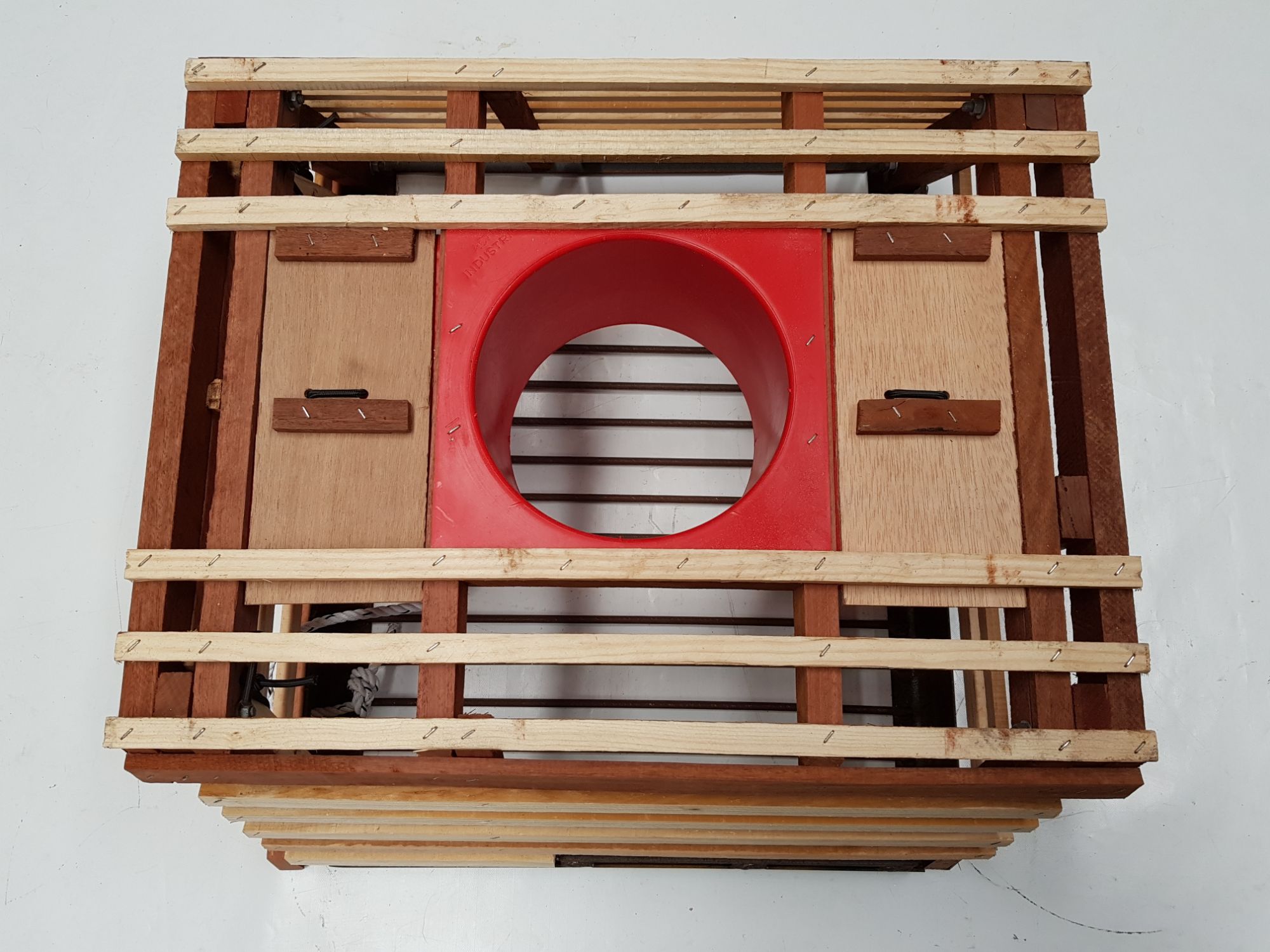 Jarrah and Pine Sides Craypot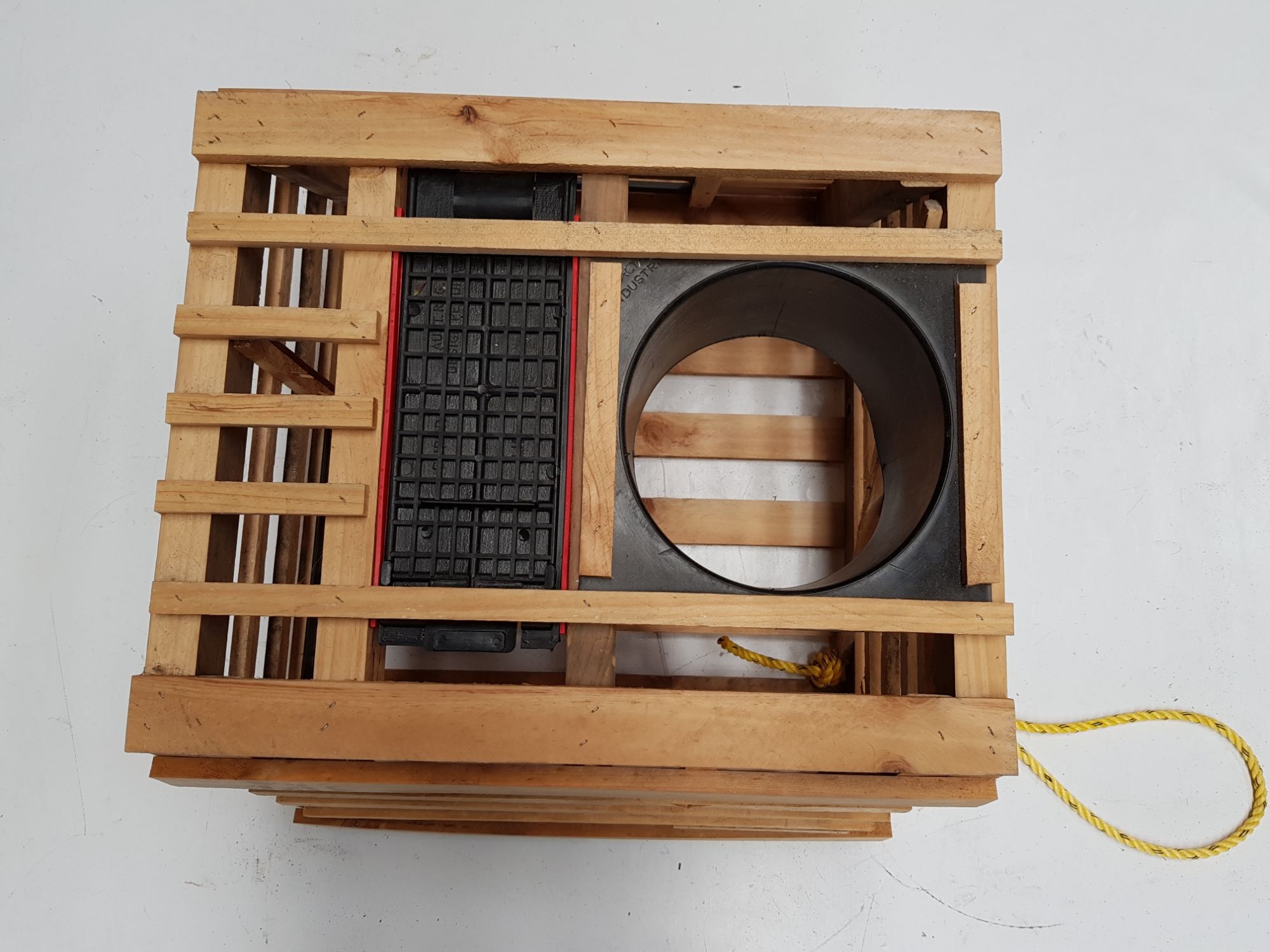 Full Pine Half Size Craypot
Diamond Networks are currently taking orders for the seriously good Cray Pot - "The Steel Beehive" These Pots can be viewed at our premises at 2/14 Bowen St O'Connor. Drop by and see why these sort-after Pots are used by both Professional and amateur! These pots catch extremely well and are used by both professional and amateur.
ADVANTAGES over Timber pots are
By far more robust
Sit better with less resistance
Easier to pull – better centre of gravity
Retrieval easier to manage – don't get hung up
Requires no prior soaking
By adding an anode these pots will last & Last
License Number of owner can be stamped during the manufacturing process
Convenient for storage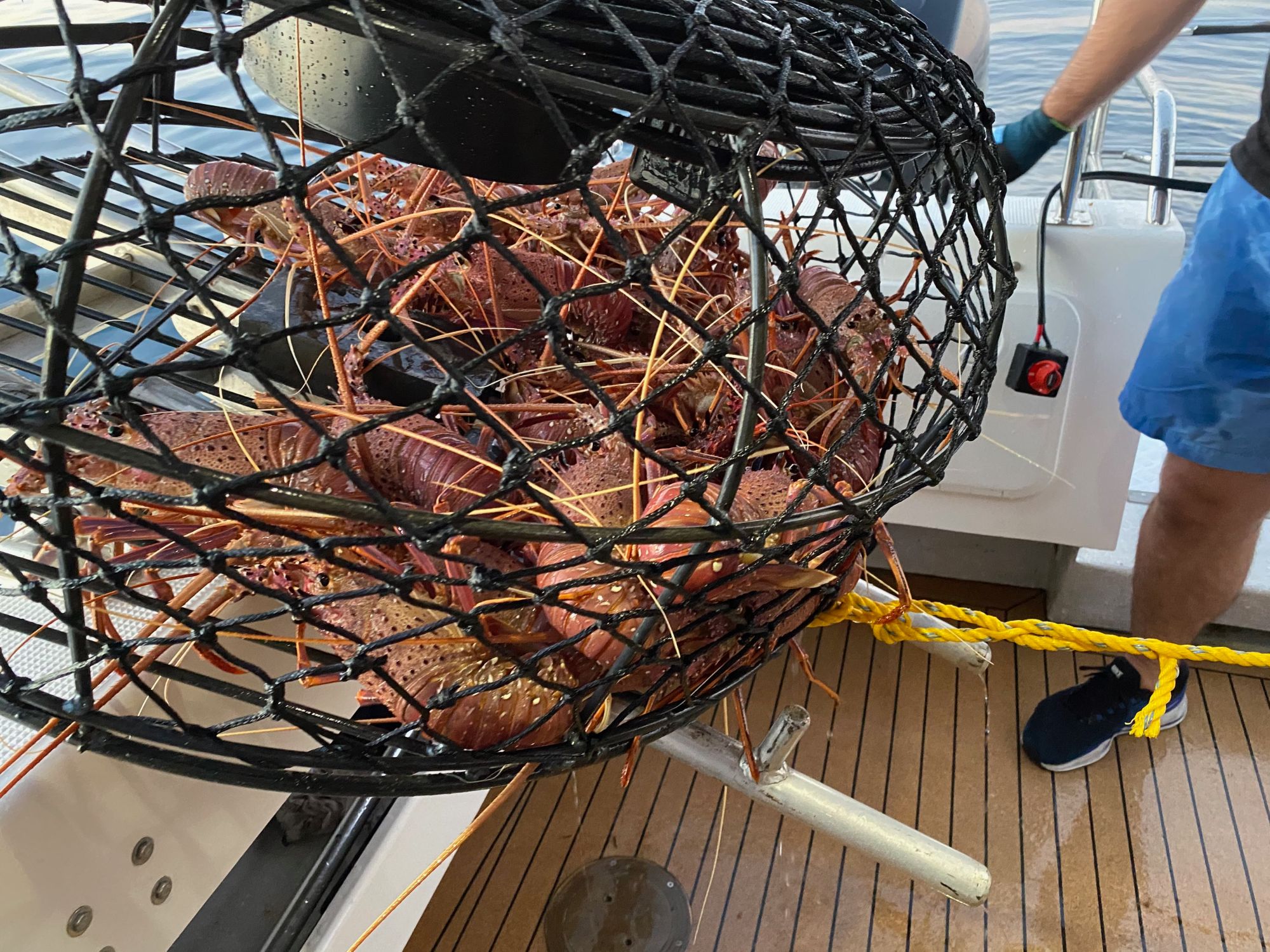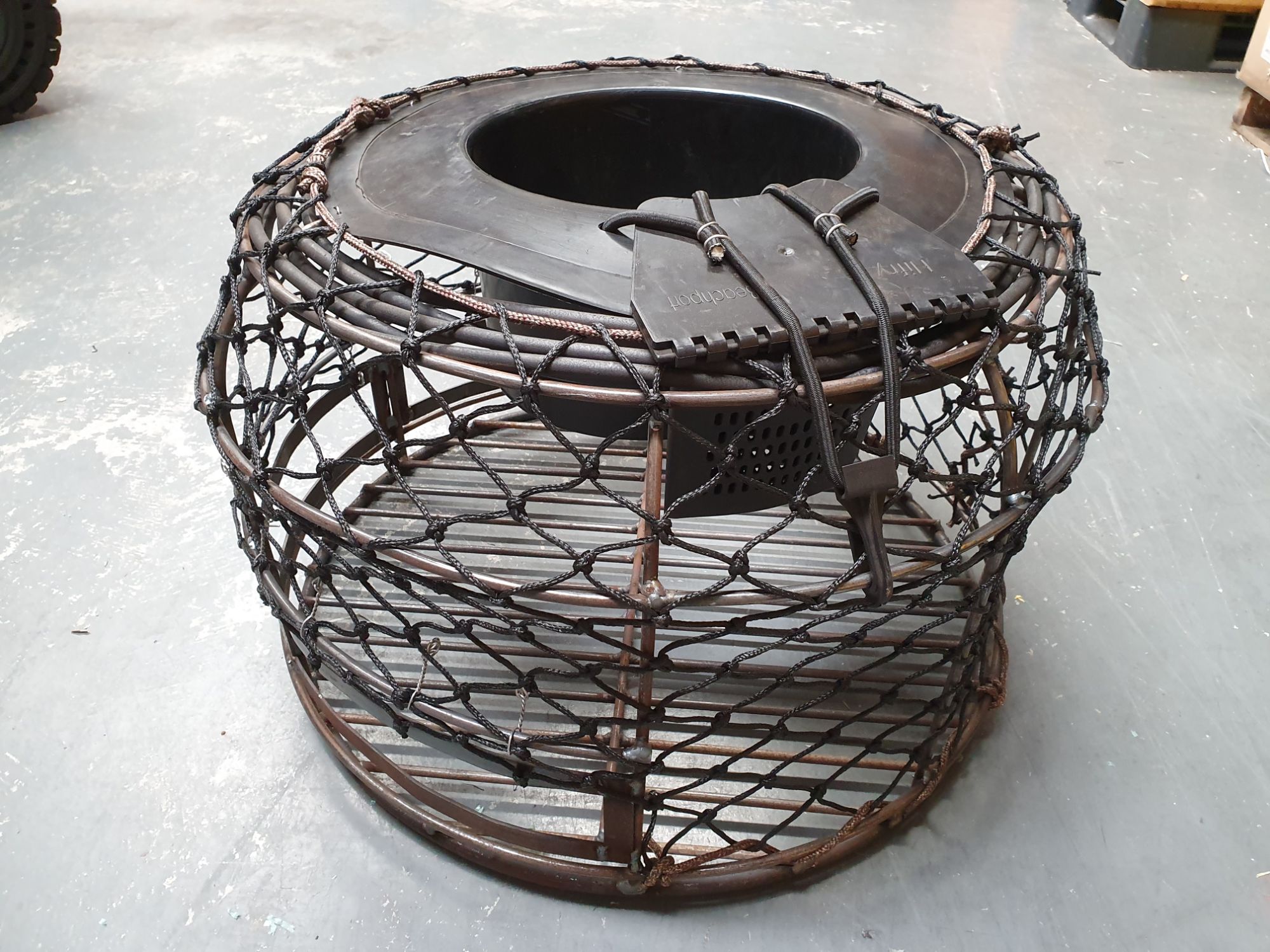 Small Size Beehive Craypot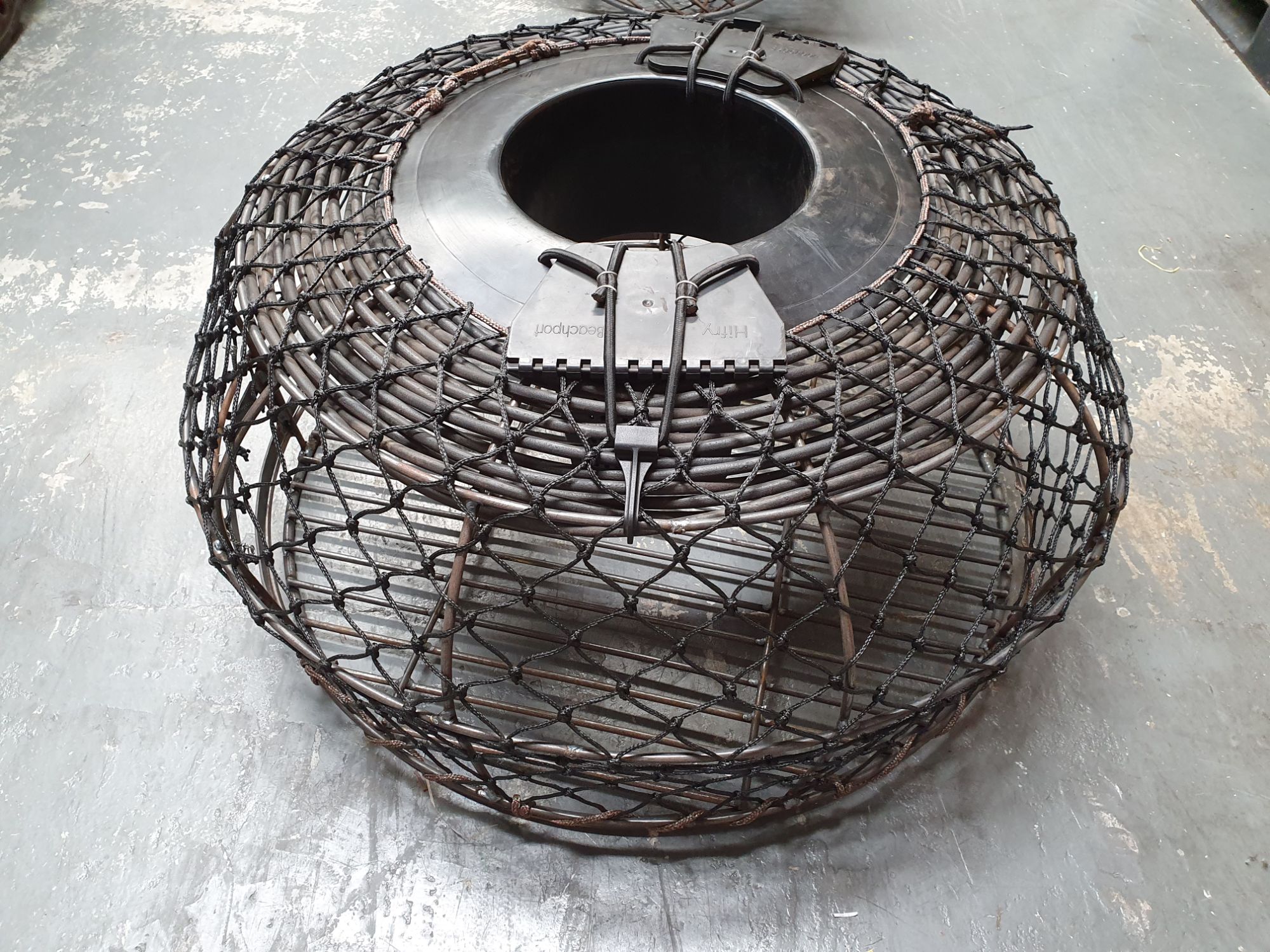 Large Size Beehive Craypot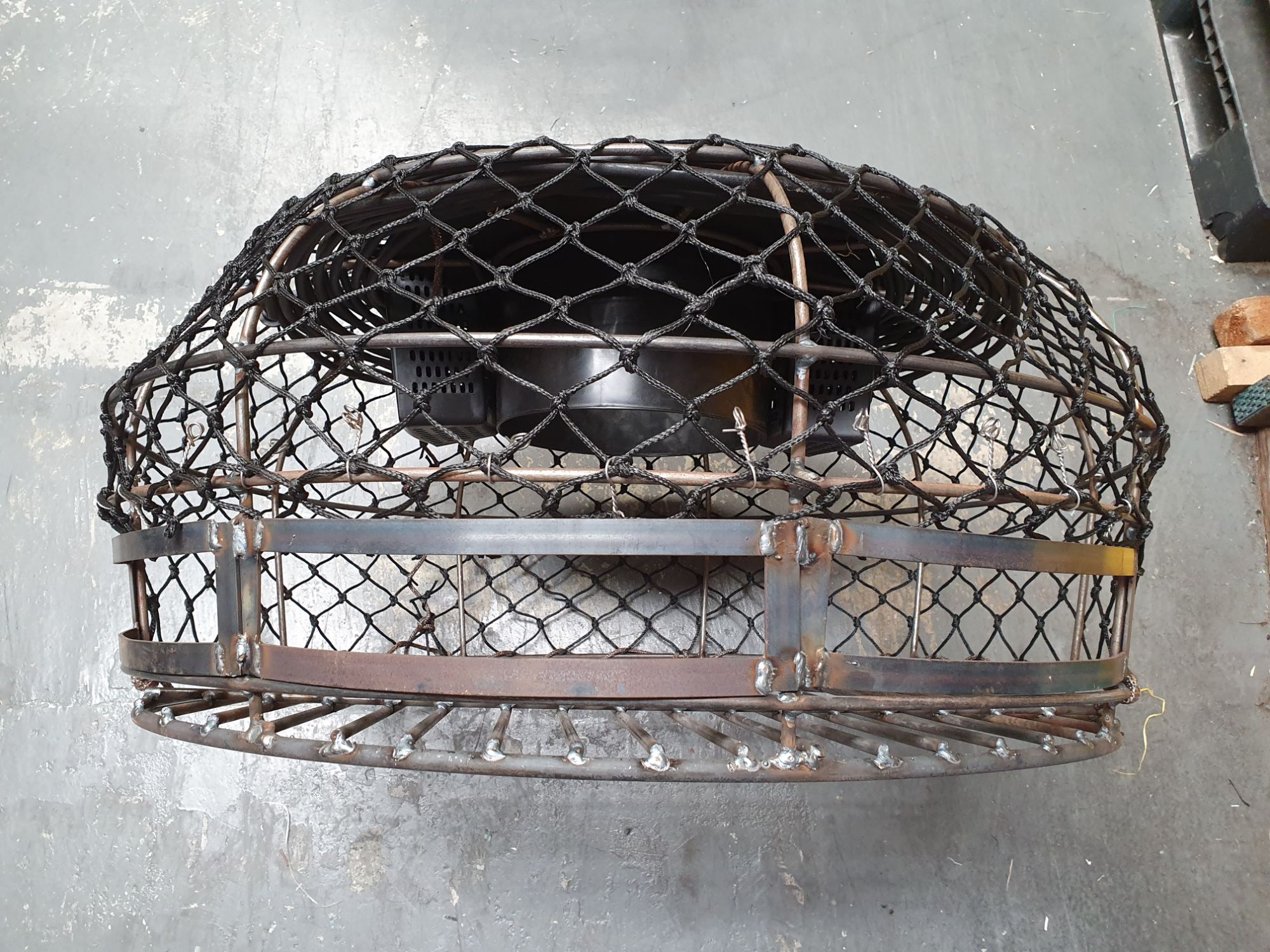 Cray Pot necks, Bait Boxes / Baskets with lids, plastic and aluminium escape gaps, Knecks / entries 9" & 11", Ballasts / weight plates and Craypot floats all are available from our premises 2/14 Bowen St O'Connor. Our long lasting Cray pot floats are made of high density polysterene and can be purchased with or without inserts.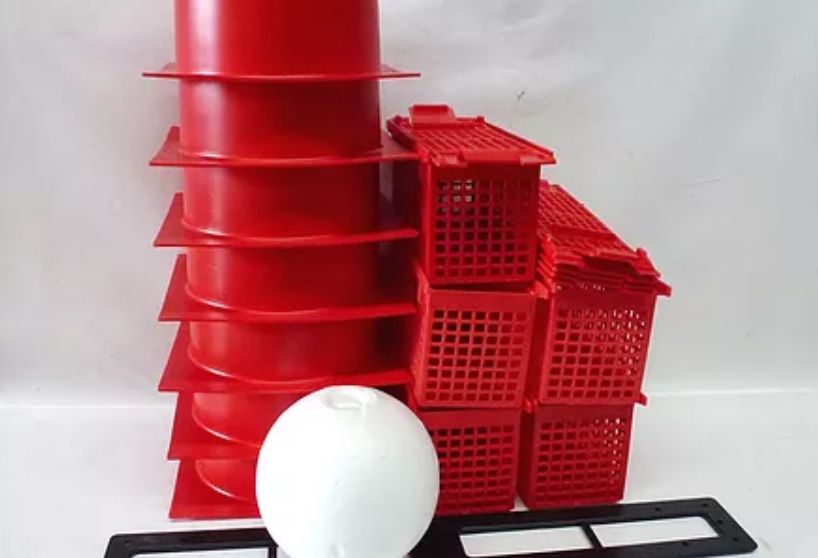 CRAY FISHING SNARE - DIRECT THE LOOP
Diamond Networks stocks a Quality Cray Snare with a unique ability to direct the loop by a twisting plunger. The Snare was Painstakingly designed by experienced divers who have taken the time to produce a snare that works exceedingly well. The Construction is of all 316G SS Steel/ 316G SS wire rope. The snare is Strong but has a manageable comfort spring and is all 100% 316G. The Snare also comes with a Convenient Snap hook on the plunger tail for temporary or permanent storage.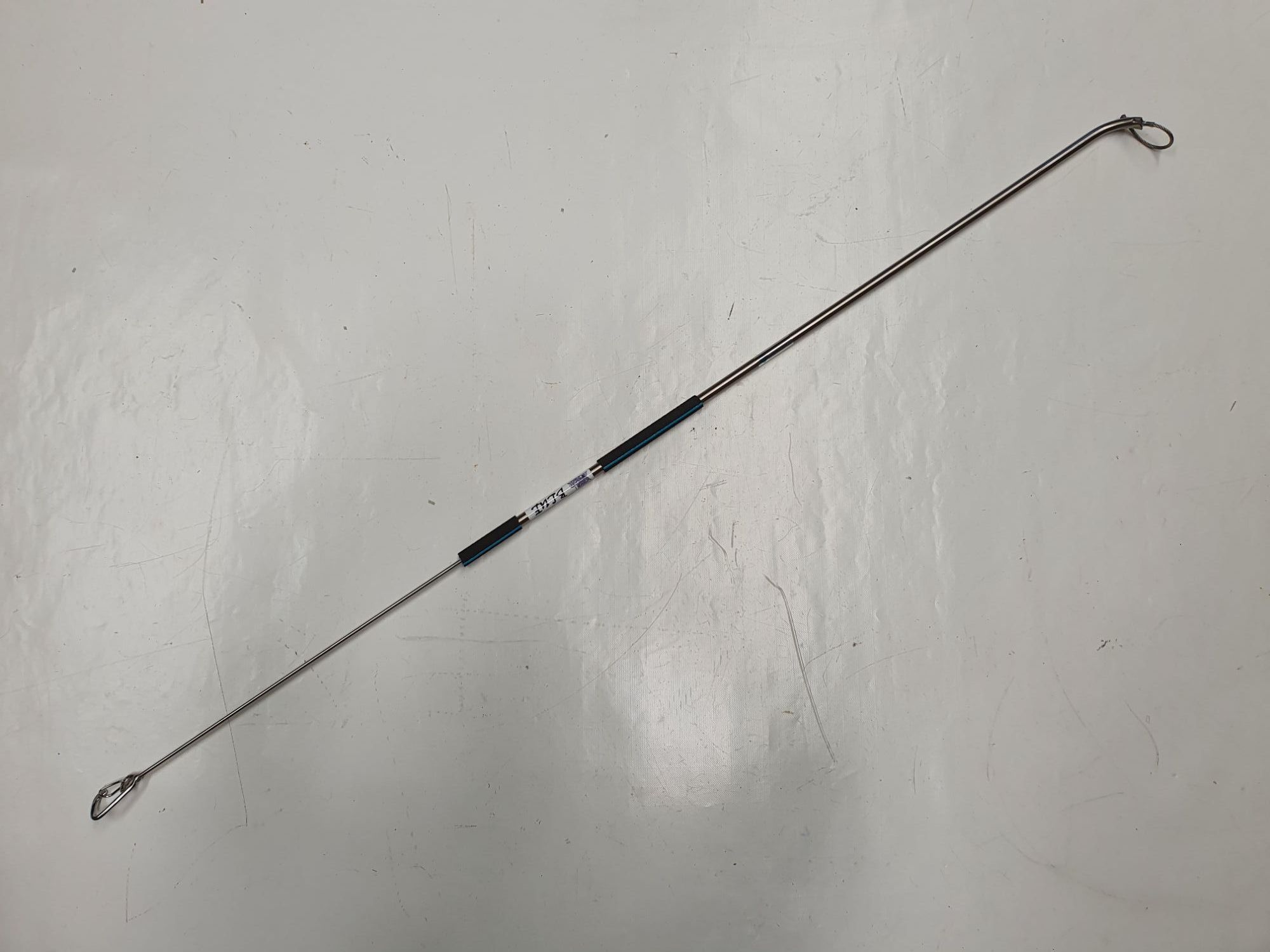 These strong convenient meshed UV Cray Fishing crates are suitable for the temporary storage of transiting your catch.
Colours available - Orange & black - available with lid or without.
Dimensions - 610mm x 419mm x 312mm