Diamond Networks stock many different purpose built Nets for all sorts of Sporting codes. We also stock sports netting that is suitable for commercial or recreational applications - for uses in batting cages, barrier nets and enclosures.
All our Sports Nets are UV protected giving longevity of life when exposed to the outdoor environment. Let us discuss your requirements and inform you of possible options whether you require 'ready made' or a 'DIY'. Whether you require a simple Tennis Net to a full Batting Enclosure we'll be able to help you. For the various Sporting Code dimensions go to the following size guide link button.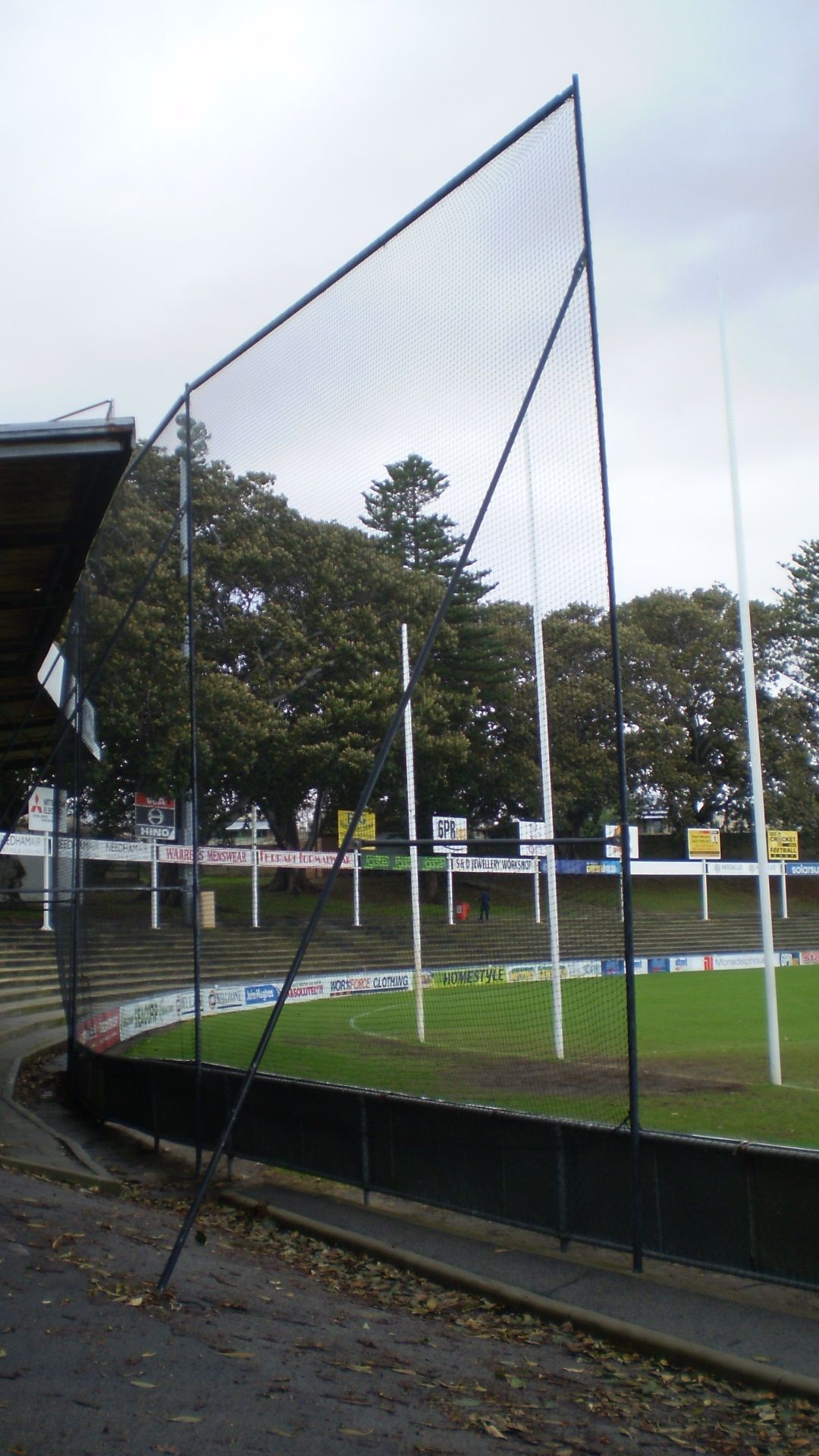 We supply cricket net cages that are both totally or partially enclosed along with the net itself used in making such an enclosure for the DIYer's. Our netting is of a strong UV PE material - suitable for patch net, replacement net and barrier net for temporary or permanent installation.
As a guide practice cricket nets are generally 20m long x 3.6m wide x 3m side walls. To meet OHS requirements in the public domain multi‑­bay constructions require the dividing net must be at least 21m long.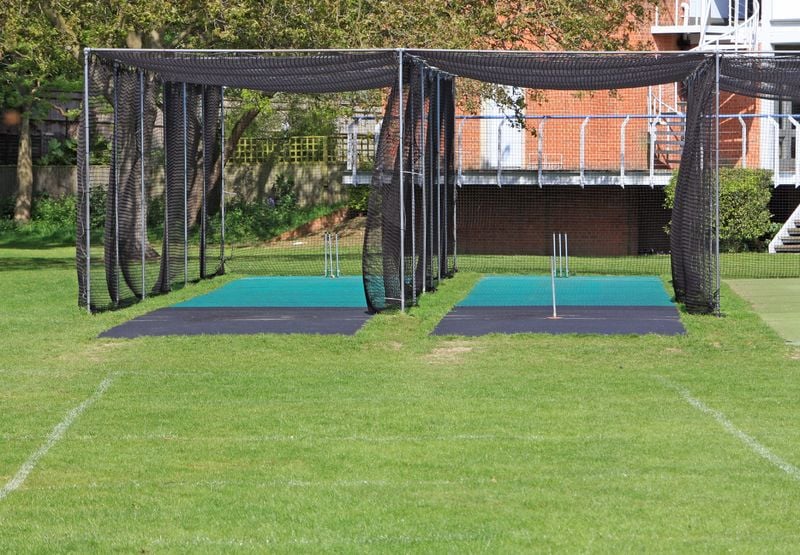 Baseball practice cages or barrier nets are available from Diamond Networks.
Cage nets are used to contain the ball dispatched in a confined area where barrier nets are often used for the safety of spectators. Batting cages are especially convienient when a rapid firing pitching machine is used.
Netting can be fitted to an existing frame structure or suspended by a different means such as wire rope.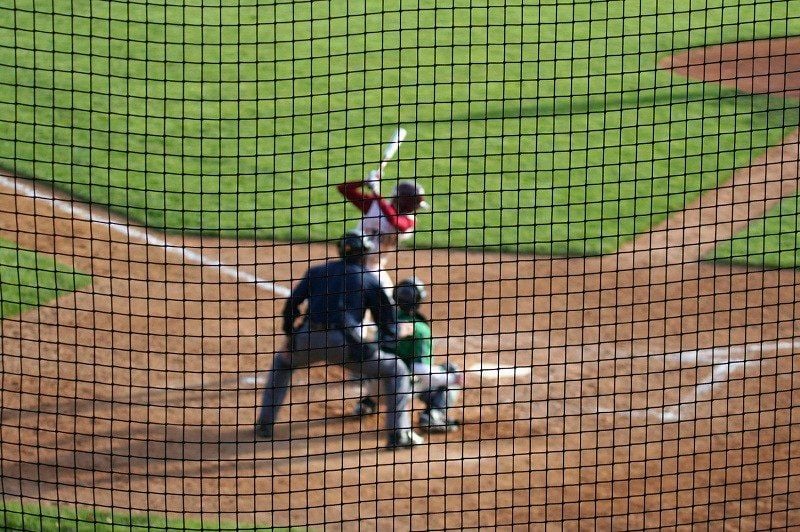 We stock the quality IMAX nets as well service your old ones. IMAX Tennis nets are a top quality net sold in the economy and delux versions suitable for both singles and doubles play. Full length drop along with half court nets are also available. We also sell centre straps, external net winders and court containment netting.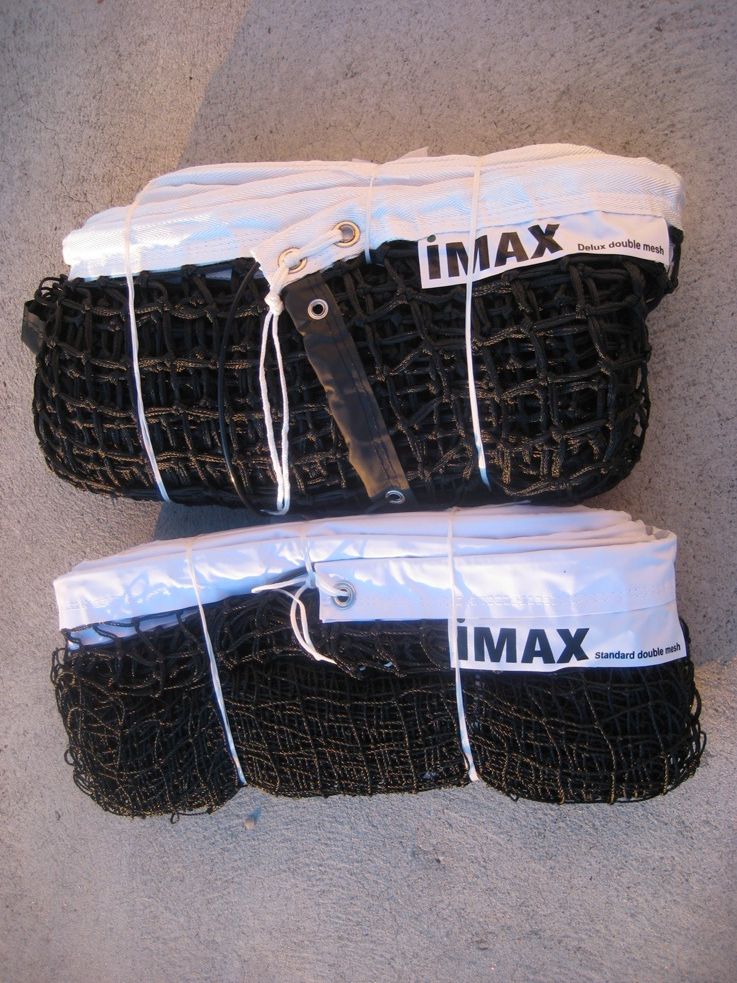 Badminton nets are manufactured to various standards of quality where its frequency of use will determine your selection. PVC top tape widths vary with the centre rope being nylon or wire rope - mesh is UVPE. Competition or casual use - we stock both.
The net is 750mm in depth and a minimum of 6m wide. As a guide to net set height, the top of the net from the surface of the court is - 1.524m at centre of court and 1.55m over the side lines for doubles.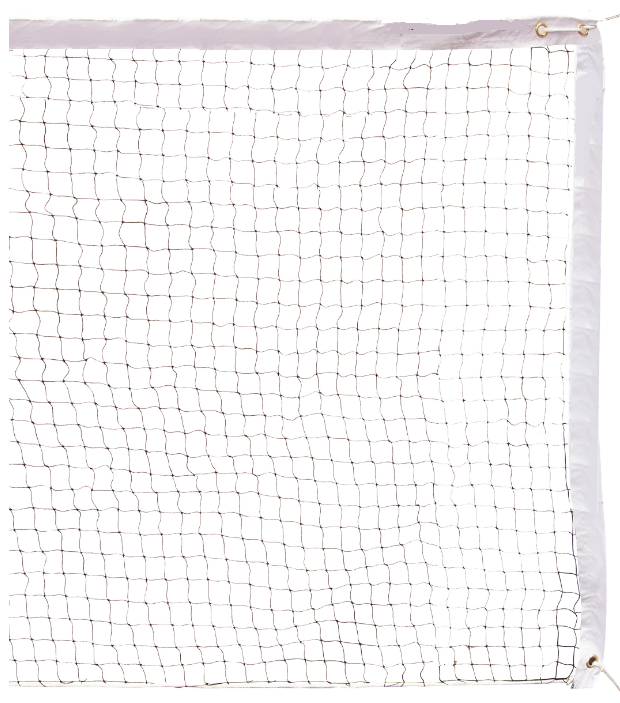 Volleyball nets like any centre court net are made to different standards. From the fluro green top tape beach volleyball net to the pro wire standard competition nets. Stocked are the economy and delux model 975cm x 91.5cm x 10cm
The height of the net is to measured from the centre of the playing court. The net settings incidentially are 2.43m high for men and 2.24m high for women indoor or outdoor.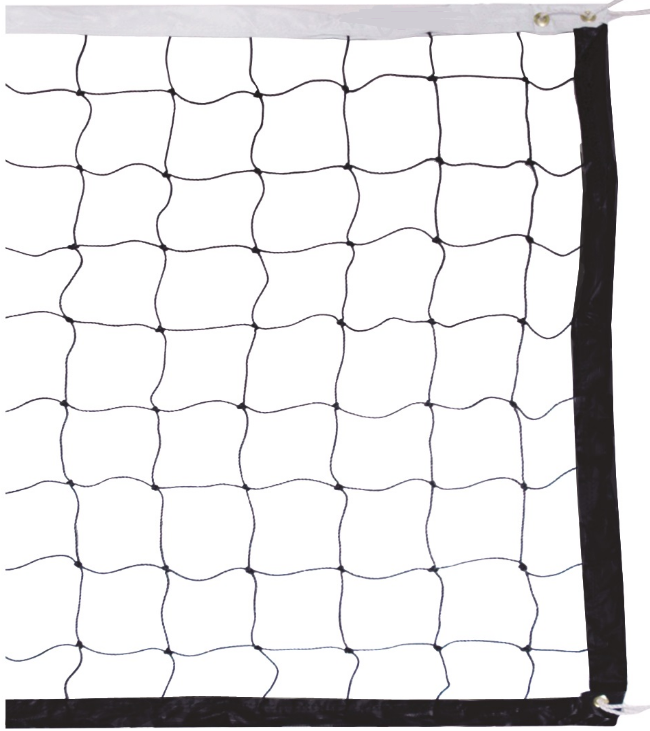 Diamond Networks stock manufacture regulation size hockey goal nets that are strong durable and UV stable. These quality Sporting Nets have a mesh size of 40mm with perimeter ropes for attachment to frame. A degree of slack is built into our nets to accommodate rebound. Nets need to be fixed every 150mm to the back of the goal posts and crossbar.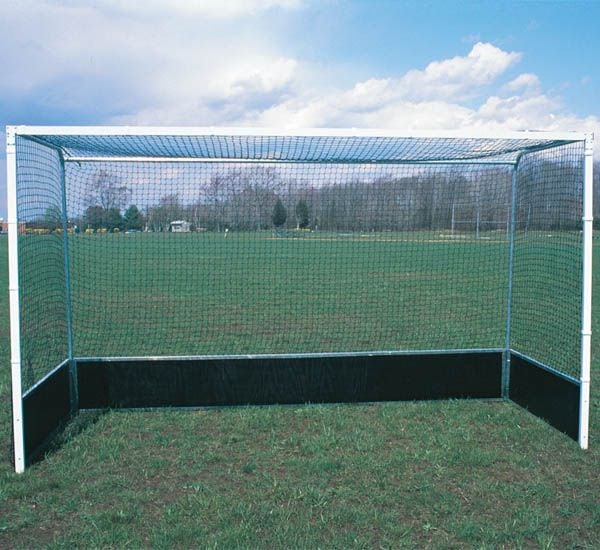 We supply Perimeter and Practice Golf Driving nets suitable for the high energy impact of a golf ball. The netting itself can be PE, polyester or nylon - each having its own different application. Net can be knotted or Knotless but this again depends on your requirement. Give us a call whether your a club or someone simply wanting to improve their golf swing in their own back yard.
Dimensions: 3.5m x 2.5m
Note - we also supply perimeter screening netting for Golf Course / Suburbia protection.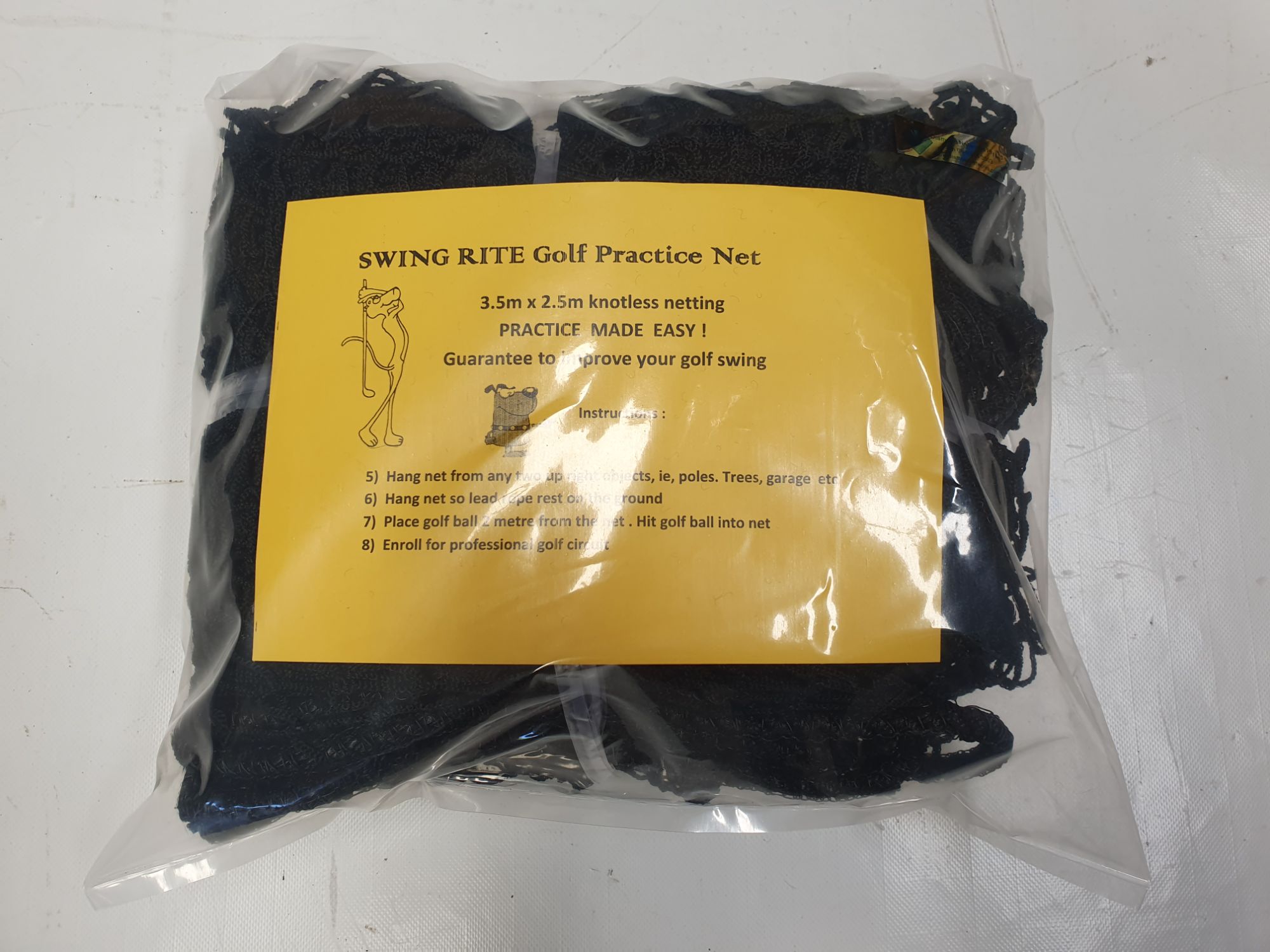 Diamond Networks supply Box or Straight Back Soccer Nets with two options in both the junior and senior sizes. The straight back Soccer Net essentially runs back from the cross beam to the ground with the end support pole having a "P" profile. The box as suggested is fitted on a box frame. Alternatively if your looking to construct your own custom Goal Nets you can just purchase the net by the metre. Our DIY square mesh net is UV resistant and strong enough to support a fallen player.