WA Ropes and Twine Products Available in Perth Western Australia
Posted on
WA Ropes and Twine Products Available in Perth Western Australia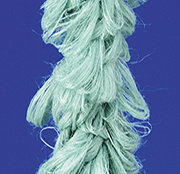 WA Ropes and twine products are available from Western Australia's leading supplier, Diamond Networks. Perth based Diamond Networks stock a wide variety of ropes, nets, twines, floats and many other products too for the fishing, aquacultural, sports and recreational industries. Their ropes include natural fibre rope for oil and gas, synthetic ropes (Nylon, PP, PE, Dynema) for aquaculture and the commercial fishing industry.
Twines of various types are available for various applications.
We welcome your comments below.